September 30, 2021
September 2021 CSEEES FLAS Alumni Profile
Image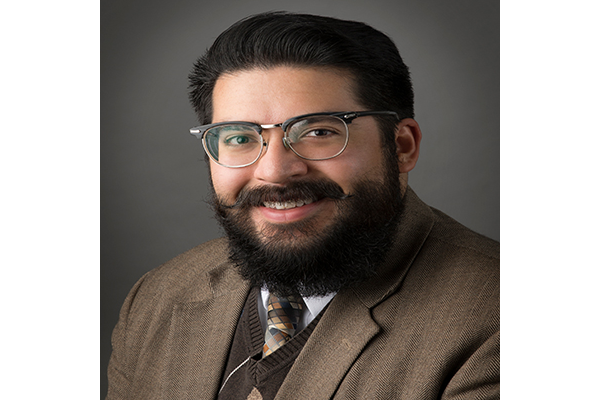 Description
Jonathon Dreeze, PhD in History, Class of 2020
2012-13 FLAS Fellowship Recipient for Advanced Russian, 2013-14 Intermediate Uzbek
Where do you work and what is your current position? 
I am currently an assistant professor (tenure-track) of European and Russian history at Cornell College in Mount Vernon, Iowa. I graduated with a PhD from Ohio State University and started at Cornell in August of 2020.
Tell us how you got there.
I applied for the job through the official channels. I was lucky enough to make it past the first round and a campus interview. I was offered the job in February 2020. I consider myself to be very lucky to have gotten the job offer before the full force of the pandemic hit.
How has your degree from Ohio State and/or the FLAS program impacted your career?
My degree and the FLAS program have had an enormous effect on my career. I earned a Masters degree and a PhD in Russian history while at Ohio State. A PhD is required for most academic positions and without it I would not have gotten the job at Cornell.
I received 2 FLAS awards from the Slavic Center at OSU (two academic year awards for Russian and Uzbek). These awards were incredibly important as they provided the time and funding necessary to hone my language skills. My research focuses on Communist Party propaganda in Soviet Kazakhstan during the Stalinist era (1929-1953) and having a knowledge of Russian, Uzbek, and Kazakh were vital. Without the FLAS awards, it would have been a struggle to gain the necessary fluency.
What was your focus or research interest when you studied at OSU?
In my research on Communist Party propaganda in Kazakhstan, I examined the mechanics of propaganda production and dissemination. I argue that Communist Party propaganda in Kazakhstan was decentralized, under-funded, and understaffed. Rather than higher-ranking party officials in the Kazakh capital Alma-Ata,  or even Moscow, directing propaganda (which one would expect in such an authoritarian state), individual propagandists and agitators (agitprop workers) at the grassroots level were responsible for the production and dissemination of propaganda, specifically the conveying of Marxist-Leninist ideology in Kazakhstan. The Communist Party placed huge expectations on propagandists to act as professional teachers, albeit without the professional-grade training of teachers. These unrealistic expectations often resulted in undertrained and unmotivated agitprop workers disseminating ideologically incorrect propaganda that did not align with Soviet ideology.
If you are a traveler, what is one of your favorite trips you have taken?
I have travelled extensively to Russia and Kazakhstan for my research. I received a Fulbright award to conduct research work at various archives in Kazakhstan for 10 months during 2016 to 2017. After that I spent a further 5 months in Moscow doing research work. Altogether, I spent 15 months abroad doing research for my dissertation. The experience was not only vital to the completion of my dissertation, but it was also life-changing to spend so much time outside of the United States. I met people and travelled to places (such as Tashkent, Samarqand, Karaganda, Saint Petersburg, and Volgograd to name a few) that provided new experiences that I would have never had in the United States.
---