February 1, 2023
Slovene Research Initiative 2023 Faculty Exchange Winners Announced
Image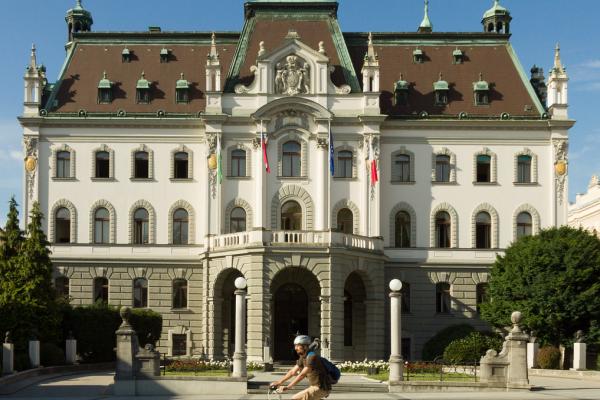 Description
The Slovene Research Initiative (SRI) at The Ohio State University is excited to announce the winners of the SRI Visiting Scholar Exchange Program. SRI is a collaborative program focused on faculty exchange administered by the Center for Slavic, East European and Eurasian Studies (CSEEES) at Ohio State, in partnership with the Society for Slovene Studies and made possible by the generous support of the Slovene Ministry of Education and Science and the Research Center at the Slovene Academy of Sciences and Arts.
The CSEEES Committee for the Slovene Research Initiative has chosen Ohio State professors Sunnie Rucker-Chang and Maria Ignatieva as visiting scholars to Ljubljana for 2023.
Rucker-Chang is an Associate Professor in the Department of Slavic and East European Languages and Cultures. She plans to expand her research for her current book manuscript What Does it Mean to be Black?: Discourses and Experiences of 'Black' Populations in former Yugoslav Space to analyze the representation of Black figures in Slovene art and literature and what these representations insinuate about the construction of Blackness throughout time.
Ignatieva is a Professor in the Department of Theatre at The Ohio State University Lima campus. Her department is developing a new Master's Degree in Theatre for Young Audiences, and she plans to meet with the theatre practitioners of both puppet theatres and theatres for youth, as well as with the members of the Department of Theatre, and, perhaps, the University Office of International Affairs in order to investigate potential for future collaboration.
The Board of the Slovene Research Initiative in Slovenia has named Dr Marijanca Ajša Vižintin as the Visiting Scholar for 2023. Vižintin works at the Slovenian Migration Institute (Research Centre of the Slovenian Academy of Sciences and Arts) and at the School of Humanities (University of Nova Gorica). Her research interests include integration, inclusion, intercultural education and Slovenian emigration and immigration. She plans to visit various institutions in Columbus and Cleveland, find connections for possible future collaboration, and participate in the Midwest Slavic Conference 2023 with a presentation on Slovenian organizations in Bosnia and Herzegovina. This year's conference will also celebrate the 50th anniversary of the Society for Slovene Studies.
---