Image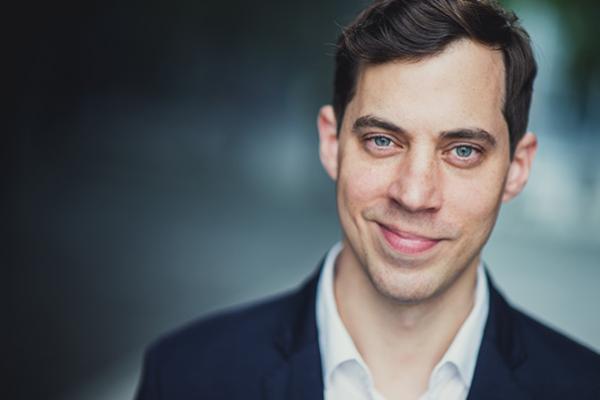 October 18, 2020
1:00PM - 3:00PM
Date Range
Add to Calendar
2020-10-18 13:00:00
2020-10-18 15:00:00
Film Screening of Warsaw: A City Divided
Screening of Warsaw: A City Divided and Q&A with Eric Bednarski In collaboration with the Wexner Center for the Arts, join CSEES and the Polish Studies Initiative for an online screening of the documentary Warsaw: A City Divided followed by a Q&A with the director, Eric Bednarski. Description: In 1941, soon after the creation of the Warsaw Jewish Ghetto by the Nazis, a Polish amateur 8mm camera enthusiast shot a remarkable 10-minute film from both sides of the Ghetto walls. This never before seen footage is woven into "Warsaw: a City Divided", acting as a silent witness to the tragedy of the wartime division of the city and the murder of its inhabitants. In this story of a city, Ghetto survivors and witnesses, who still call Warsaw their home, recount their extraordinary memories, while architects, urban-historians, and the Chief Rabbi of Poland examine the chilling Nazi vision for Warsaw. Making use of little known German documents, "Warsaw: A City Divided" sheds new light on the insidious Nazi process of division and resettlement that culminated in the near total destruction of this once vibrantly multicultural city, and in the death of hundreds of thousands of its inhabitants. At the same time, it shows a thriving modern city still coming to terms with a traumatic period of its history. By interweaving rich material from the past with glimpses of present-day Warsaw, both its human face and its urban fabric, it affirms the importance – and the difficulty – of remembering. About the Filmmaker: A documentary film director/writer born in Halifax, Canada, Eric Bednarski lives and works in Warsaw. His work with the National Film Board of Canada has garnered him a Gemini Award and a Writers Guild of Canada award nomination, and he was awarded a Decoration of Honor by the Polish Ministry of Culture and National Heritage in 2015. Bednarski's films have been broadcast across the world and have also screened at international festivals, the United Nations, the European Parliament, and the Auschwitz-Birkenau State Museum. About the Event: On Sunday, October 18 at 1:00PM, the Wexner Center for the Arts will stream live, online via Zoom the documentary, which will then be followed by a Q&A with the director. This event is free but attendees must register in advance in order to receive a confirmation that includes the Zoom link for the event, and login credentials to Vimeo to stream the documentary in advance if they choose. Please register directly through the Wexner Center's event page. Co-sponsored by the Department of Germanic Languages and Literatures, Department of History, and the Melton Center for Jewish Studies at The Ohio State University, and the Jewish Community Relations Council of JewishColumbus. Photo Credit: Jacek Pioro
Online
OSU ASC Drupal 8
ascwebservices@osu.edu
America/New_York
public
Date Range
Add to Calendar
2020-10-18 13:00:00
2020-10-18 15:00:00
Film Screening of Warsaw: A City Divided
Screening of Warsaw: A City Divided and Q&A with Eric Bednarski In collaboration with the Wexner Center for the Arts, join CSEES and the Polish Studies Initiative for an online screening of the documentary Warsaw: A City Divided followed by a Q&A with the director, Eric Bednarski. Description: In 1941, soon after the creation of the Warsaw Jewish Ghetto by the Nazis, a Polish amateur 8mm camera enthusiast shot a remarkable 10-minute film from both sides of the Ghetto walls. This never before seen footage is woven into "Warsaw: a City Divided", acting as a silent witness to the tragedy of the wartime division of the city and the murder of its inhabitants. In this story of a city, Ghetto survivors and witnesses, who still call Warsaw their home, recount their extraordinary memories, while architects, urban-historians, and the Chief Rabbi of Poland examine the chilling Nazi vision for Warsaw. Making use of little known German documents, "Warsaw: A City Divided" sheds new light on the insidious Nazi process of division and resettlement that culminated in the near total destruction of this once vibrantly multicultural city, and in the death of hundreds of thousands of its inhabitants. At the same time, it shows a thriving modern city still coming to terms with a traumatic period of its history. By interweaving rich material from the past with glimpses of present-day Warsaw, both its human face and its urban fabric, it affirms the importance – and the difficulty – of remembering. About the Filmmaker: A documentary film director/writer born in Halifax, Canada, Eric Bednarski lives and works in Warsaw. His work with the National Film Board of Canada has garnered him a Gemini Award and a Writers Guild of Canada award nomination, and he was awarded a Decoration of Honor by the Polish Ministry of Culture and National Heritage in 2015. Bednarski's films have been broadcast across the world and have also screened at international festivals, the United Nations, the European Parliament, and the Auschwitz-Birkenau State Museum. About the Event: On Sunday, October 18 at 1:00PM, the Wexner Center for the Arts will stream live, online via Zoom the documentary, which will then be followed by a Q&A with the director. This event is free but attendees must register in advance in order to receive a confirmation that includes the Zoom link for the event, and login credentials to Vimeo to stream the documentary in advance if they choose. Please register directly through the Wexner Center's event page. Co-sponsored by the Department of Germanic Languages and Literatures, Department of History, and the Melton Center for Jewish Studies at The Ohio State University, and the Jewish Community Relations Council of JewishColumbus. Photo Credit: Jacek Pioro
Online
Center for Slavic and East European Studies
cseees@osu.edu
America/New_York
public
Description
Screening of Warsaw: A City Divided and Q&A with Eric Bednarski
In collaboration with the Wexner Center for the Arts, join CSEES and the Polish Studies Initiative for an online screening of the documentary Warsaw: A City Divided followed by a Q&A with the director, Eric Bednarski.
Description: In 1941, soon after the creation of the Warsaw Jewish Ghetto by the Nazis, a Polish amateur 8mm camera enthusiast shot a remarkable 10-minute film from both sides of the Ghetto walls. This never before seen footage is woven into "Warsaw: a City Divided", acting as a silent witness to the tragedy of the wartime division of the city and the murder of its inhabitants. In this story of a city, Ghetto survivors and witnesses, who still call Warsaw their home, recount their extraordinary memories, while architects, urban-historians, and the Chief Rabbi of Poland examine the chilling Nazi vision for Warsaw. Making use of little known German documents, "Warsaw: A City Divided" sheds new light on the insidious Nazi process of division and resettlement that culminated in the near total destruction of this once vibrantly multicultural city, and in the death of hundreds of thousands of its inhabitants. At the same time, it shows a thriving modern city still coming to terms with a traumatic period of its history. By interweaving rich material from the past with glimpses of present-day Warsaw, both its human face and its urban fabric, it affirms the importance – and the difficulty – of remembering.
About the Filmmaker: A documentary film director/writer born in Halifax, Canada, Eric Bednarski lives and works in Warsaw. His work with the National Film Board of Canada has garnered him a Gemini Award and a Writers Guild of Canada award nomination, and he was awarded a Decoration of Honor by the Polish Ministry of Culture and National Heritage in 2015. Bednarski's films have been broadcast across the world and have also screened at international festivals, the United Nations, the European Parliament, and the Auschwitz-Birkenau State Museum.
About the Event: On Sunday, October 18 at 1:00PM, the Wexner Center for the Arts will stream live, online via Zoom the documentary, which will then be followed by a Q&A with the director. This event is free but attendees must register in advance in order to receive a confirmation that includes the Zoom link for the event, and login credentials to Vimeo to stream the documentary in advance if they choose. Please register directly through the Wexner Center's event page.
Co-sponsored by the Department of Germanic Languages and Literatures, Department of History, and the Melton Center for Jewish Studies at The Ohio State University, and the Jewish Community Relations Council of JewishColumbus.
Photo Credit: Jacek Pioro
---