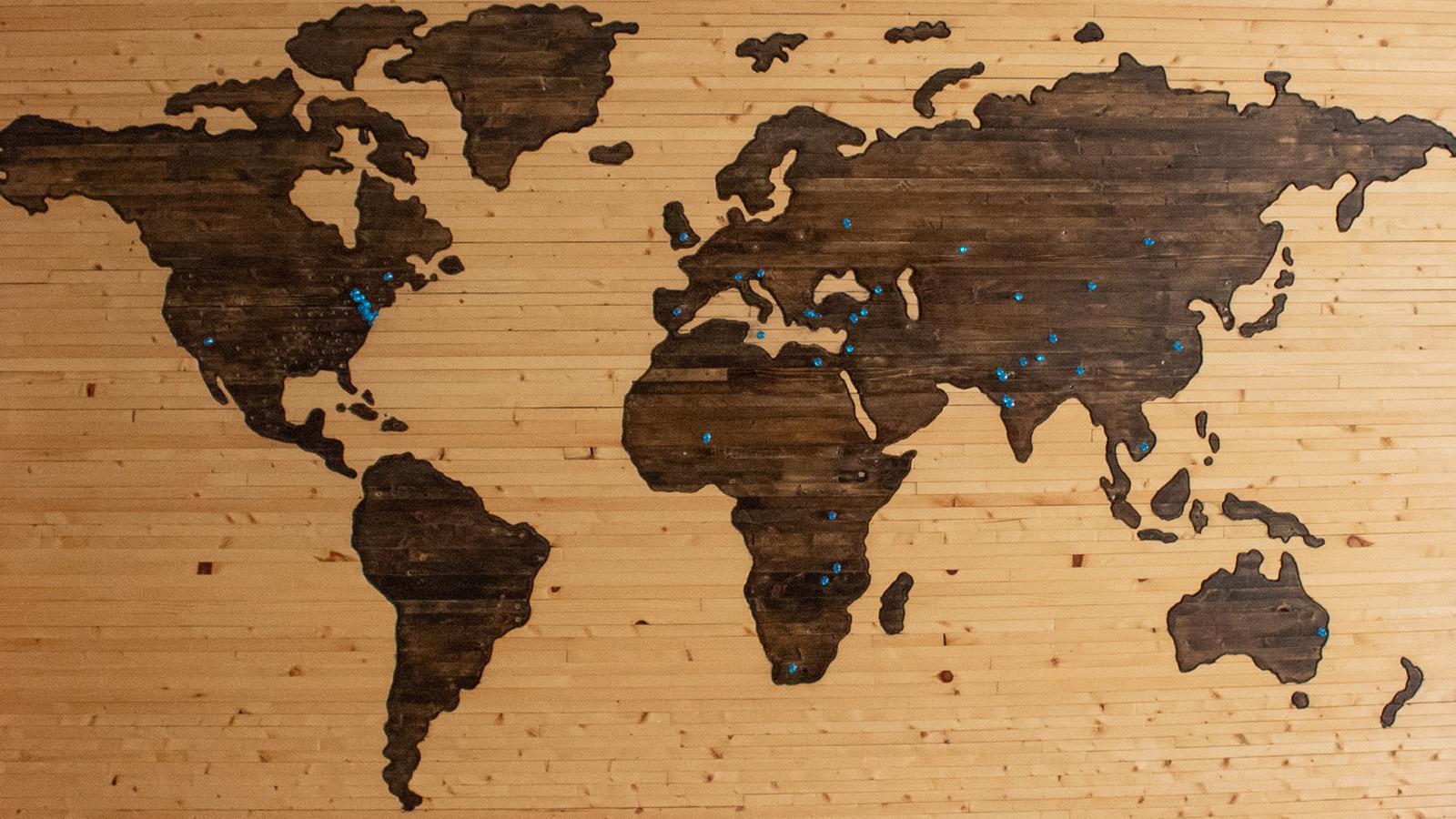 Body
Overview
The Area Studies Centers of the Office of International Affairs (the Center for African Studies, Center for Latin American Studies, CSEEES, the East Asian Studies Center, and the Middle East Studies Center) have partnered together since 2017 to organize the annual K-12 Global Fellowship program. The program's aim is to connect teachers from across the state of Ohio in a series of discussion group sessions that focus on contemporary issues from a global perspective. The sessions are led by regional experts and will engage K-12 teachers in a series of guided readings, lectures, and group discussions to increase their knowledge of the global dimension of salient issues affecting the world in order to prepare them to lead discussions about these issues back in the classroom.
Logistics
Each year, 10-15 teachers are selected to participate in the K-12 Global Fellowship program. As part of the program, teachers participate in guided, in-person discussions with guest experts and fellow teachers over the course of seven months. The program consists of a cohort orientation in August or September, three or four regional specific presentations on the topic led by an expert (one or two sessions in the fall, and one or two in the spring), and a final pedagogy session in March. Sessions are three hours, in-person, and take place on select Saturday mornings. For each regional session, participants are provided with background readings (typically 20-30 pages of scholarly articles and/or media publications) at least two weeks in advance to give them a basic foundation for discussion at the session. By learning about a topic over an extended time period and from a multi-regional perspective, the goal of the K-12 Global Fellowship program is to empower teachers to engage with the topic more deeply and generate more curricular connections.  
Participants will have access to a website where the material for each session will be posted, as well as ongoing program information.
Eligibility
The 2021-22 program is virtual and open to all pre- and in-service teachers in the United States. This year's cohort size will be limited to 40 participants.
Requirements
Participants are expected to attend all sessions and complete all readings.
Benefits
Teachers who participate in the program receive:
Curricular resources
Pedagogical support
A Continuing Education Unit
2021-22 Program
The Area Studies Centers at The Ohio State University's Office of International Affairs are now accepting applications for the 2021-22 Global Fellowship Program, Suppression of Independent Media Outlets and Journalism. All sessions will take place on Saturdays from 9AM-12PM Eastern Time online via Zoom. In this year's program teachers will learn about the struggles that journalists and independent media outlets face when covering issues and events in different regions across the globe. Additionally, the program will cover state run media outlets, how they function, and how they shape the public's perception of local and world events and other media outlets. The pedagogy session will give participants tips and strategies on how to teach students to find reliable sources and identifying bias in media.
The application for the 2021-22 program has closed. Please check back in spring 2022 for information on the 2022-23 program! 
Program Dates and Topics
September 11, 2021: Pre-program orientation and networking session
October 2, 2021: Introduction to Journalism and Media with Jeff Trimble (Ohio State U.)
November 13, 2021: Eastern Europe/Eurasia and Middle East Regional Topic Session with Jeff Trimble (Ohio State U.)
January 29, 2022: East Asia Regional Topic Session with Elizabeth Shim (United Press International)
February 19, 2022: Pedagogy Session with Daniel Redman (Ohio State U.)
March 26, 2022: Latin America Regional Topic Session with Dr. Ignacio Corona (Ohio State U.)
Prior Topics
2020-21: Intersection of Coffee and Tea Around the World: History, Culture, and Global Impact
2019-20, Global Pollution: Cross-Cultural Perspectives on Environmental Issues
2018-19, Minority Issues around the World
2017-18, Global Migration
Advanced
Pull Quote
"The readings and discussion provided a new insight and better understanding into different cultures." – 2018-19 Global Fellowship program participant
Text
---
Please contact Alicia Baca, the CSEEES outreach coordinator, at baca.31@osu.edu or call (614)292-8770 for more information.