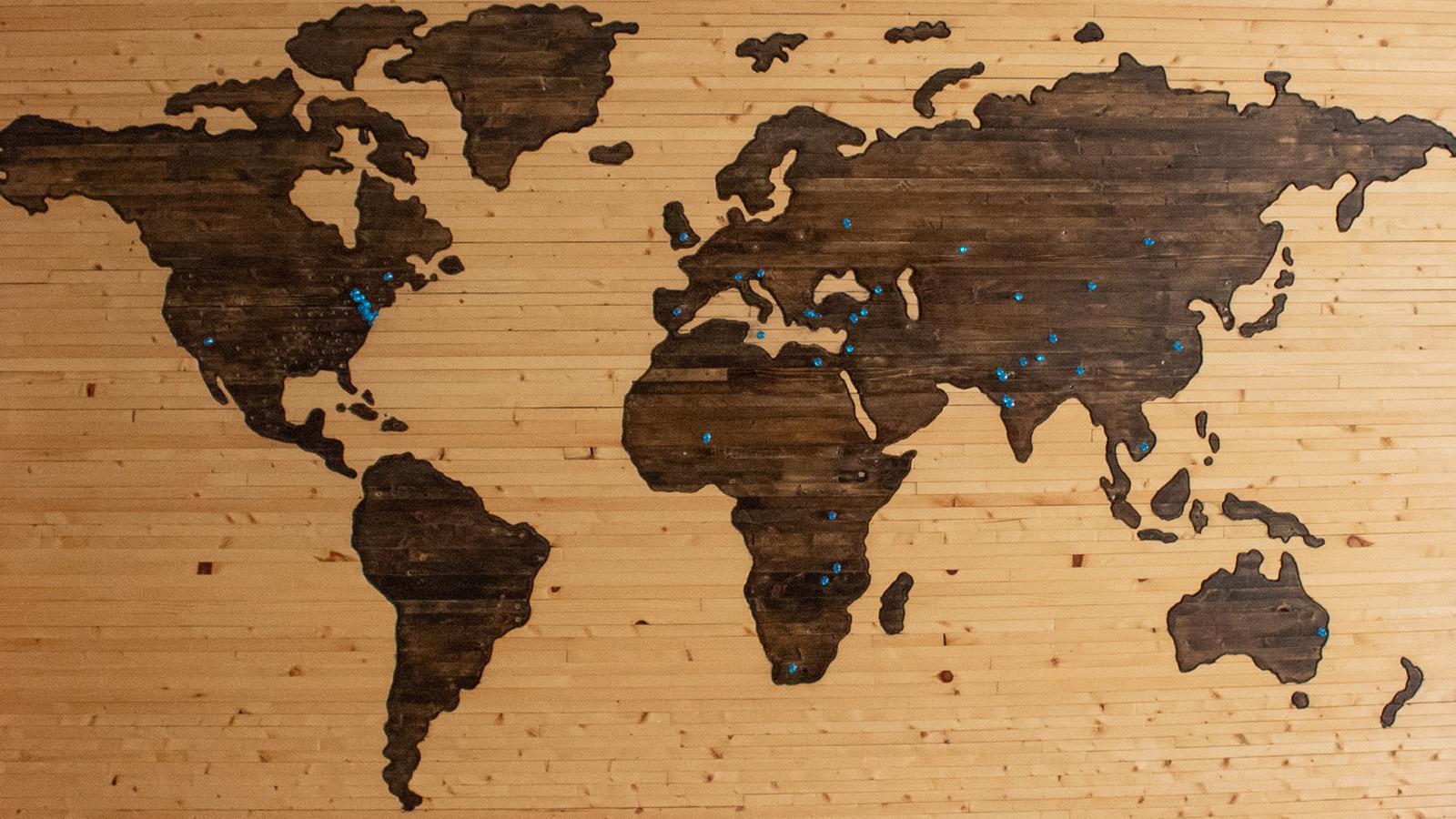 Body
Overview
The Area Studies Centers of the Office of International Affairs (the Center for African Studies, Center for Latin American Studies, CSEES, the East Asian Studies Center, and the Middle East Studies Center) have partnered together since 2017 to organize the annual K-12 Global Fellowship program. The program's aim is to connect teachers from across the state of Ohio in a series of discussion group sessions that focus on contemporary issues from a global perspective. The sessions are led by regional experts and will engage K-12 teachers in a series of guided readings, lectures, and group discussions to increase their knowledge of the global dimension of salient issues affecting the world in order to prepare them to lead discussions about these issues back in the classroom.
Logistics
Each year, 10-15 teachers are selected to participate in the K-12 Global Fellowship program. As part of the program, teachers participate in guided, in-person discussions with guest experts and fellow teachers over the course of seven months. The program consists of a cohort orientation in August or September, three or four regional specific presentations on the topic led by an expert (one or two sessions in the fall, and one or two in the spring), and a final pedagogy session in March. Sessions are three hours, in-person, and take place on select Saturday mornings. For each regional session, participants are provided with background readings (typically 20-30 pages of scholarly articles and/or media publications) at least two weeks in advance to give them a basic foundation for discussion at the session. By learning about a topic over an extended time period and from a multi-regional perspective, the goal of the K-12 Global Fellowship program is to empower teachers to engage with the topic more deeply and generate more curricular connections.  
Participants will have access to a website where the material for each session will be posted, as well as ongoing program information.
Eligibility
This program is open to all pre- and in-service teachers in Ohio.
Requirements
Participants are expected to attend all sessions and complete all readings.
Benefits
Teachers who participate in the program receive:
Curricular resources
Pedagogical support
A Continuing Education Unit
2020-21 Program
The theme for the 2020-2021 K-12 Global Fellowship Program's is the "Intersection of Coffee and Tea Around the World: History, Culture, and Global Impact". K-12 teachers will learn about the history, culture, and politics surrounding coffee and tea consumption in East Asia, Latin America, the Middle East, and Eastern Europe/Eurasia under the guidance of regional experts. 
All sessions will take place in Enarson Classroom Building, Room 160, 9:00AM-12:00PM on the following Saturdays:
August 29, 2020: Pre-program orientation and networking session
September 12, 2020: East Asian Studies Center presents "Tea Culture in East Asia: A Multi-disciplinary Approach" with Dr. Mari Noda (Ohio State U.)
October 24, 2020: Center for Latin American Studies presents
"Posso te oferecer um cafezinho? The Impact of the Coffee Industry on Brazilian Sociocultural, Economic, and Political Landscape" with Dr. Eder Coelho Paula & Dr. Michele Saraiva Carilo (Ohio State U.)
January 23, 2021: Center for Slavic and East European Studies presents "Central Asian Foodways" with Dr. Russell Zanca (Northeastern Illinois U.)
February 27, 2021: Final session focused on pedagogy and incorporating aspects of the different regional presentations into K-12 curriculum
The 2020-21 application is now closed.
Prior Topics
2019-20, Global Pollution: Cross-Cultural Perspectives on Environmental Issues
2018-19, Minority Issues around the World
2017-18, Global Migration
Advanced
Pull Quote
"The readings and discussion provided a new insight and better understanding into different cultures." – 2018-19 Global Fellowship program participant
Text
---
Please contact Alicia Baca, the CSEES outreach coordinator, at baca.31@osu.edu or call (614)292-8770 for more information.