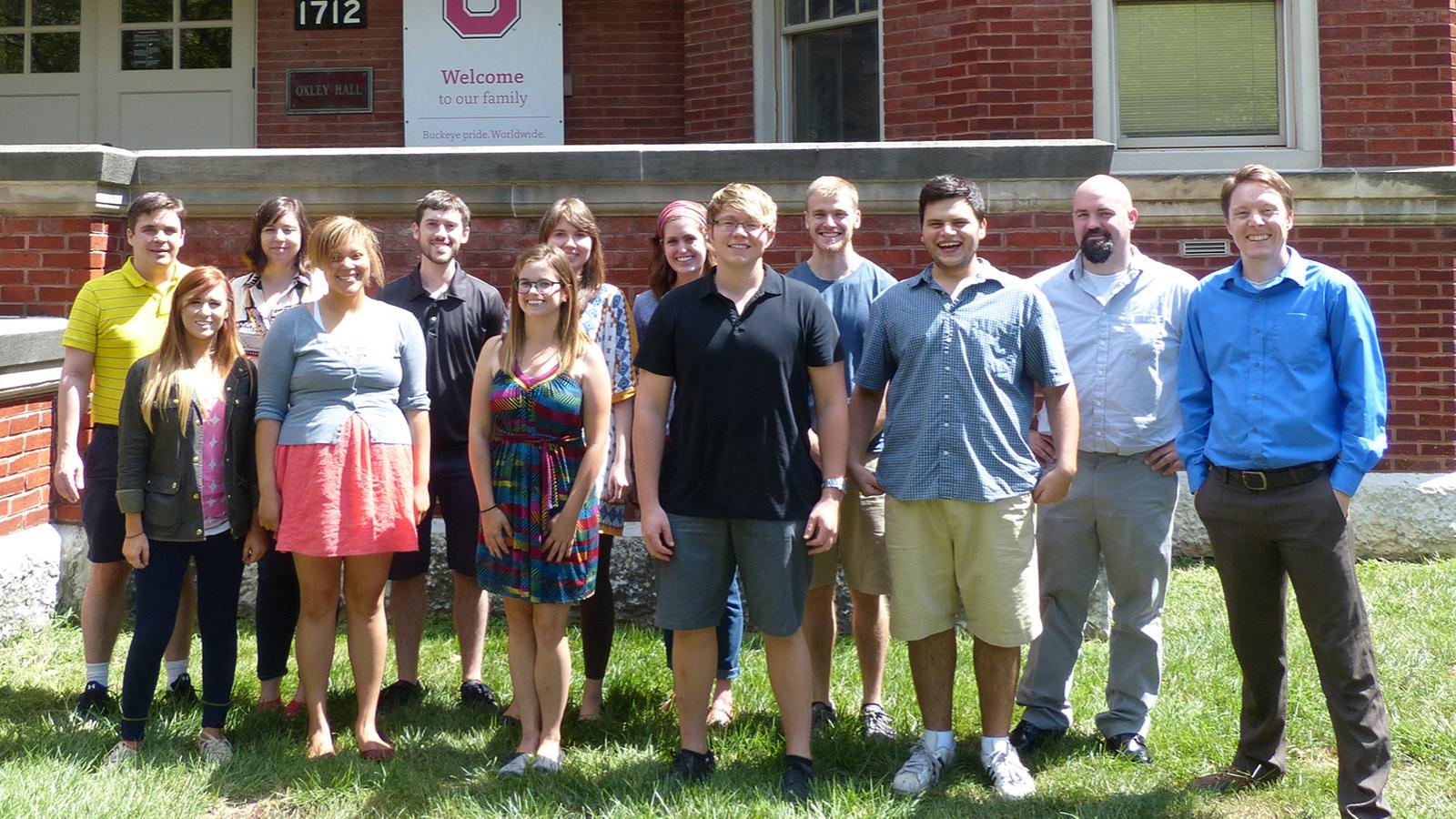 Body
Applicant Requirements
Applicants to the program must meet all Graduate School and Center for Slavic, East European and Eurasian Studies (CSEEES) requirements. These include holding a bachelor's or professional degree from an accredited college or university and a minimum cumulative grade point average of 3.0 for all previous undergraduate work and 3.2 for all previous graduate work. In special cases, however, students with undergraduate GPAs less than 3.0 can be considered for admission. Before starting an application, please read below for information on CSEEES application requirements and take a look at the Graduate School's application process and criteria. 
Deadlines
International Applicants: November 30
Domestic Applicants: December 31 (for Autumn 2022 admission)
Rolling admission is not accepted for the MA in Slavic, East European and Eurasian Studies. Rolling admission is only available for Foreign Area Officers, or applicants to the Mid-Career Professional Track in Slavic, East European and Eurasian Studies. For the MA in Slavic, East European and Eurasian Studies, applications are accepted only for fall admission with a November 30 deadline for international applicants and December 31 for domestic applicants.
Suggested Background Coursework
General Regional Knowledge
While the MA in Slavic, East European and Eurasian Studies requires no specific prerequisite courses, typically, the strongest applicants have taken several courses that give them a general background in the history, culture, or politics of the region even if their undergraduate degree is not specific to Eastern Europe/Eurasia. Successful applications have come from students who have completed degrees in anthropology, history, international studies, political science, and Russian languages and literature with many also having studied abroad in the region.  
Language Skills
As stated in the MA requirements, students must complete at least four years of Russian language in order to graduate or two years of another East European or Eurasian language. Thus for students who wish to focus on Russia, it is strongly encouraged that applicants have at least two years of Russian language completed prior to starting the program. For students who wish to study another region or who do not have a background in Russian language, we encourage their applications to focus on an interest in Central Europe, Southeastern Europe, or Eurasia with associated study of the Bosnian-Croatian-Serbian, Polish, Romanian, or Uzbek languages. These students do not need to demonstrate prior study of one of these languages, but should demonstrate a prior commitment to and aptitude for the study of a foreign language.
CSEEES understands that many qualified and interested applicants may come from an institution that does not offer relevant language or East European and Eurasian coursework. Prior to applying to CSEEES, these applicants should contact Emma Pratt, assistant director of CSEEES, at pratt.124@osu.edu to discuss opportunities and ways to gain this experience and funding. We are here to support you on your journey into East European and Eurasian studies! 
Application Procedure
The Ohio State University's (OSU) Graduate School application is fully online. A complete application package for both the Graduate School and the Center for Slavic, East European and Eurasian Studies consists of:
A completed OSU Graduate School Admission application (submitted online);
Transcripts for all previous academic work*;
A two-page, double-spaced statement of intent that explains why the applicant wishes to pursue a graduate program in Slavic, East European and Eurasian studies, including career goals, special interests, and probable major field of study;
Three letters of recommendation from persons acquainted with the applicant's scholastic ability;
A five- to 10-page, double-spaced writing sample;
A current resume or curriculum vitae; and
Graduate Record Examination (GRE) Test scores (optional).
All of the above application materials will be submitted online through the Ohio State Graduate Admissions Online Application. All materials should also be in English or with a certified translation (self-translations are not accepted). As part of the online application, applicants will indicate who is writing letters of recommendation for them. Then the system will send notifications electronically to the recommenders and collect the official letters securely. All of the application components (excluding the optional GRE test scores) must be received by Graduate Admissions in order for an application to be considered complete. Once an application is complete, it will be reviewed by Graduate Admissions to ensure that the applicant meets the Graduate School's minimum requirements, and then it will be reviewed by the CSEEES MA Admissions Committee.
*Applicants can upload to the online application unofficial copies of transcripts that will be considered sufficient for review. Once the applicants are admitted to Ohio State and accept the offer of admission, they will then be required to supply official copies before they can matriculate. Applicants from Ohio State may upload an advising report. Students from other institutions may not upload advising reports.
Application Tips
In the program/plan choice section, make sure that you select "Slavic, East European and Eurasian Studies--MA" not "Slavic and East European Languages and Cultures--MA". Slavic and East European Languages and Cultures is a separate program run by the Department of Slavic and East European Languages and Cultures.
Before applying for the Mid-Career Professional Track, it is strongly advised that you contact CSEEES staff to discuss your application and eligibility for the Mid-Career Professional Track.
Funding
As an interdisciplinary center, CSEEES does not offer courses and thus is unable to offer graduate administrative, research, or teaching associateships. In rare instances, CSEEES students may be able to find a graduate associateship through another unit.
There are two primary sources of funding for CSEEES MA students.
Incoming students may be nominated by CSEEES for a University Fellowship or a Graduate Enrichment Fellowship based on information provided in their application. GRE test scores are optional and will not affect greatly the chance of admission to the MA program. However, excellent GRE scores may be useful for applicants who wish to be considered for the University Fellowship or Graduate Enrichment Fellowship.
All applicants for the MA in Slavic, East European and Eurasian Studies are encouraged to apply for FLAS Fellowships. Please note that this requires a second application!
Questions on the application procedure can be directed by email to the Graduate Program Coordinator, Maryann Walther-Keisel, at walther-keisel.1@osu.edu or by calling (614)292-8770.