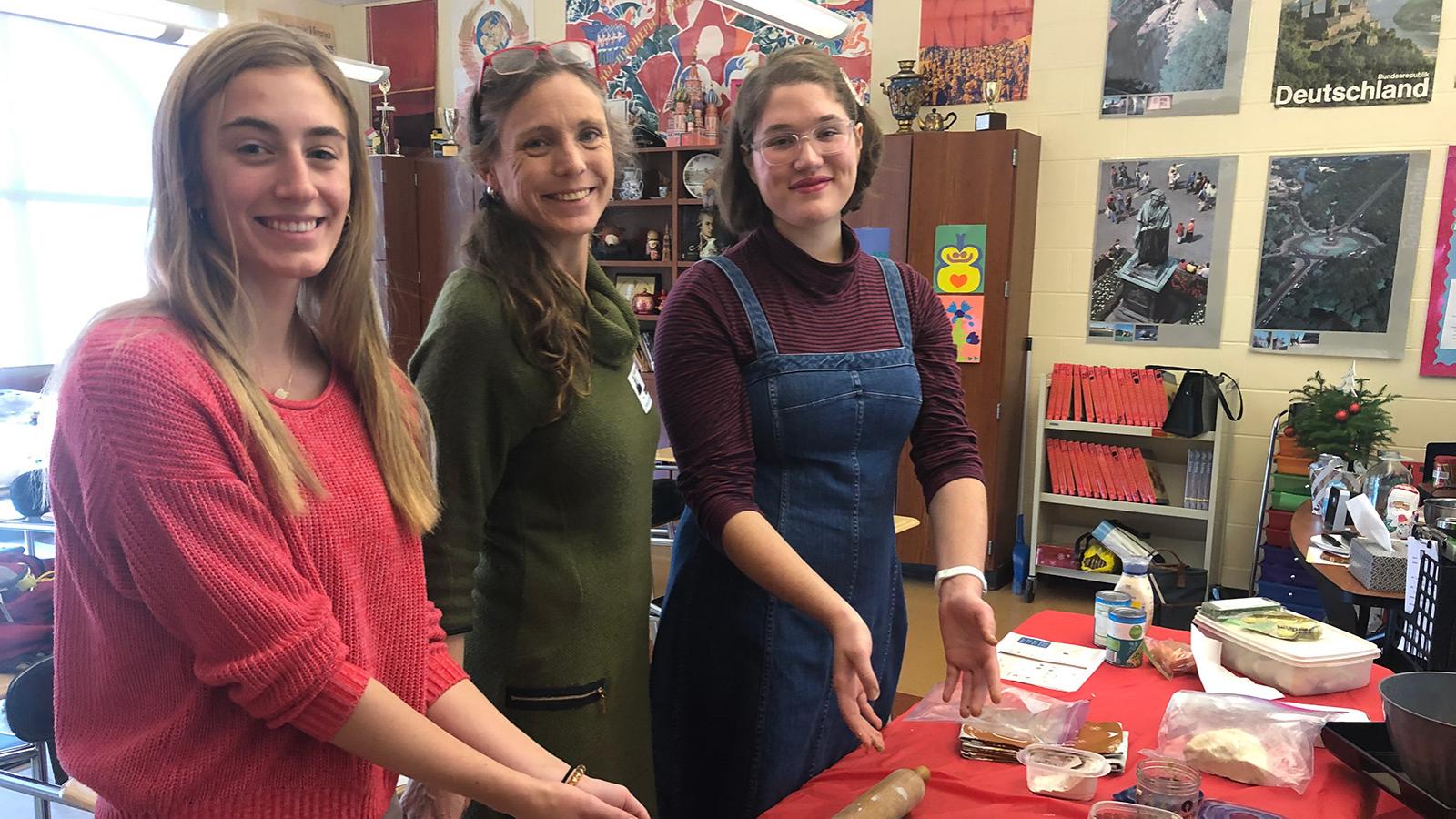 Body
A primary mission of the Center for Slavic, East European and Eurasian Studies (CSEEES) is to work with Ohio K-14 educational institutions to promote the knowledge and understanding of Eastern Europe and Eurasia by bringing the cultures, histories, and languages of these regions into the classroom. CSEEES does this by offering lectures and presentations, loaning classroom materials, developing lesson plans and curriculum guides, organizing teacher training workshops, and providing funding for professional development opportunities. Topics and formats are designed to align with Ohio education content standards. Through these activities, CSEEES fosters the 21st century learning and increased global competencies of Ohio K-14 students. All services and trainings are provided free-of-charge.
Teacher Trainings Programs
Currently, CSEEES supports four primary teacher training programs. All programs are free and open to any pre- or in-service teacher in Ohio.
Each fall CSEEES organizes a one-day workshop on a timely topic affecting Eastern Europe and/or Eurasia. The workshop is typically held on a Saturday morning in September or October and features a guest expert, selected readings, and a curriculum resource for attendees.
A seven-month professional development opportunity for teachers featuring discussion groups led by guest experts that gives participants a deep dive into a particular topic across multiple world regions. 
A week-long, intensive seminar usually held in early June that addresses a globally relevant topic.
In conjunction with Harvard University, the University of Pittsburgh, and the University of Wisconsin-Madison, CSEEES is co-sponsoring the Engaging Eurasia Teacher Fellowship program. This year-long, national professional development program for K-12 teachers and community college faculty will explore different conflicts that have occurred in the post-Soviet space with Russia since the collapse of the Soviet Union. It will deepen participants understanding of the history and current events of the post-Soviet space through sessions led by expert scholars who will delve into case studies and trainings.
Other CSEEES Resources
In addition to the programs we have listed above, we are happy to work with any educational organization to develop presentations and materials around their needs or different grade levels and can discuss different resources available. Below are some commonly used and requested materials.  
Advanced
Accordion Header

Available CSEEES Resources
Text
Educational Resource Websites
Origins: Current Events in Historical Perspective is a publication of Ohio State's and Miami University's Departments of History. They regular publish articles, book reviews, videos, and podcasts on timely historical subjects. Additionally, they have a lot of great resources for teachers.
The History Teaching Institute (HTI) serves as the primary outreach unit of The Ohio State University History Department. They work with teachers to develop curriculum and to incorporate the best practices of using technology in the classroom, all in an effort to improve both teaching and learning at Ohio State and in schools around the state.
EDSITEment: National Endowment for the Humanities lesson plans and teacher resources
2016 NEH Summer Institute "Central Asia in World History" Unit Plans
Caspiana is a digital toolbox to find resources and sources of information about Central Asia and the Caucasus. Created by the Davis Center at Harvard University
Words Without Borders is a digital magazine that offers access to the world's literary voices. These include writers like Elena Ferrante, Olga Tokarczuk, and Han Kang and they are committed to centering writers in indigenous, endangered, and other world languages that are too often marginalized. Their educational program, WWB Campus, brings global literature into hundreds of classrooms, offering free access to stories from around the world; multimedia curricular resources that bring literature to life; and professional support for educators.
Other Organizations in Ohio
Cleveland Hungarian Museum in Cleveland, Ohio
Slovenian Museum and Archives in Cleveland, Ohio
Ukrainian Museum-Archives in Cleveland, Ohio
Text
---
Email Alicia Baca, the CSEEES outreach coordinator, at baca.31@osu.edu or call (614)292-8770 for more information.