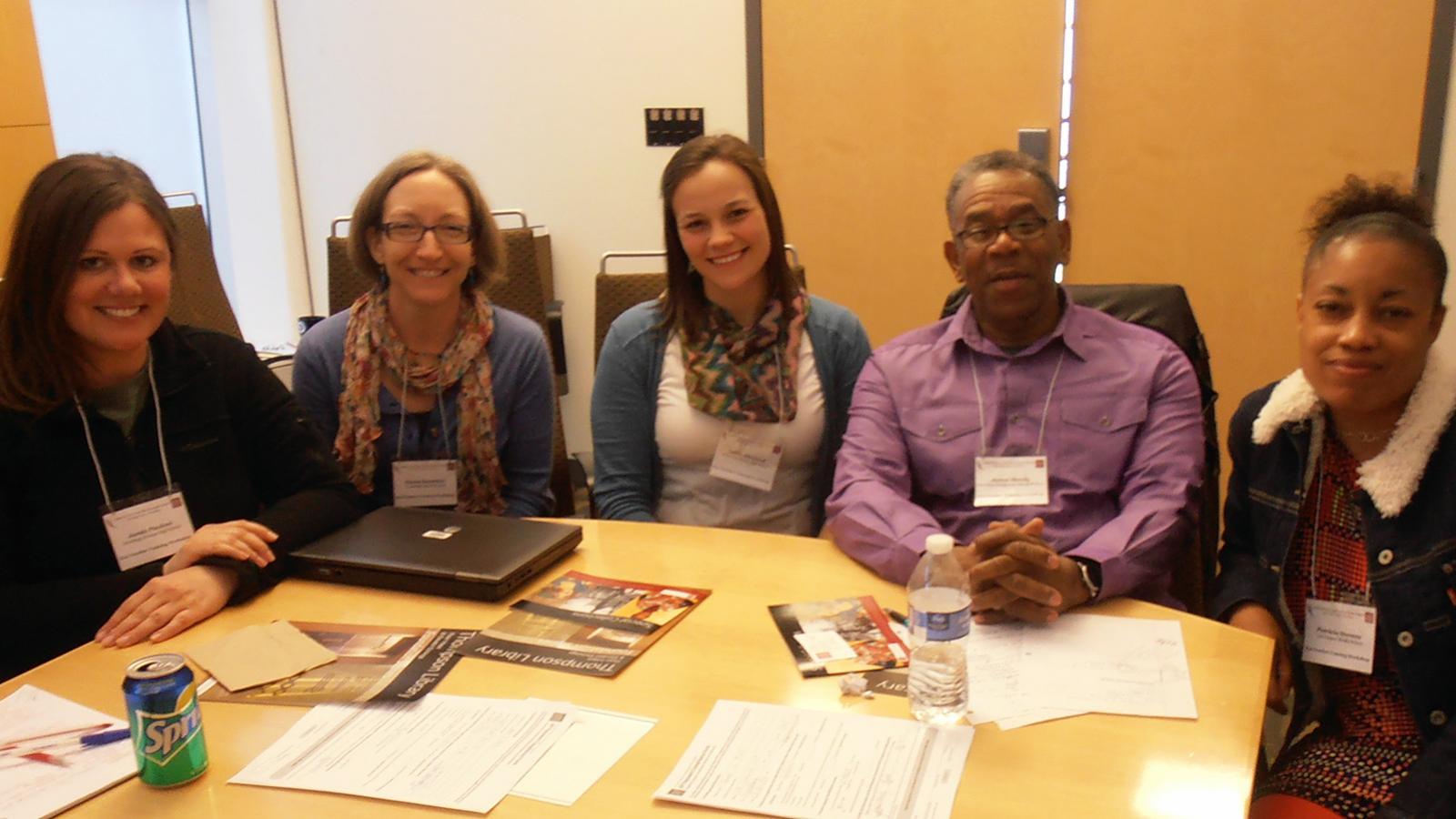 Body
Overview
The goal of CSEES' annual teacher training workshop is to provide teachers with the knowledge and resources to bring effectively Eastern European and Eurasian content into the classroom. The workshops familiarize teachers with the histories, cultures, and languages of Eastern Europe and Eurasia in order to develop the global competencies of students. This then enables students to connect historical events across countries and time periods, recognize and assess themes in literature and the arts, and analyze the events of today from a variety of perspectives. The workshops also provide teachers with classrooms resources and guidance on other sources of information.
A guest expert leads the workshop to give participating teachers a strong foundation in the topic. Attendees are provided with readings in advance, a curriculum resource to use back in the classroom, and information about other resources available in Ohio that are relevant to the topic. Workshops are small, with 10-15 participants typically, allowing for one-on-one discussion. Following the workshop, teachers are encouraged to create a unit plan or activity based upon the workshop's topic.
Benefits
Curriculum resources
Participation stipend
Contact hour certificate
Resource development stipend
Fall 2020 Workshop
Please check back later for more information on the fall 2020 workshop!
Past Workshop Topics
2019: Hungary and the E.U.
2019: The European Union and Poland
2018: The Rise and Fall of the Eastern Bloc Sport System
2017: When Borders are Sealed: Refugees, Smugglers, and Humanitarian Aid Along the Closed Balkan Route, Saturday
2016: The Holocaust in Hungary and the Reemergence of Fascism in the 21st Century
Advanced
Pull Quote
"The workshops help me to be generally better informed and have demonstrated political trends that cross national and regional boundaries." --2017 Workshop Participant
Text
---
Please contact Alicia Baca, the CSEES outreach coordinator, at baca.31@osu.edu or call (614)292-8770 for more information.