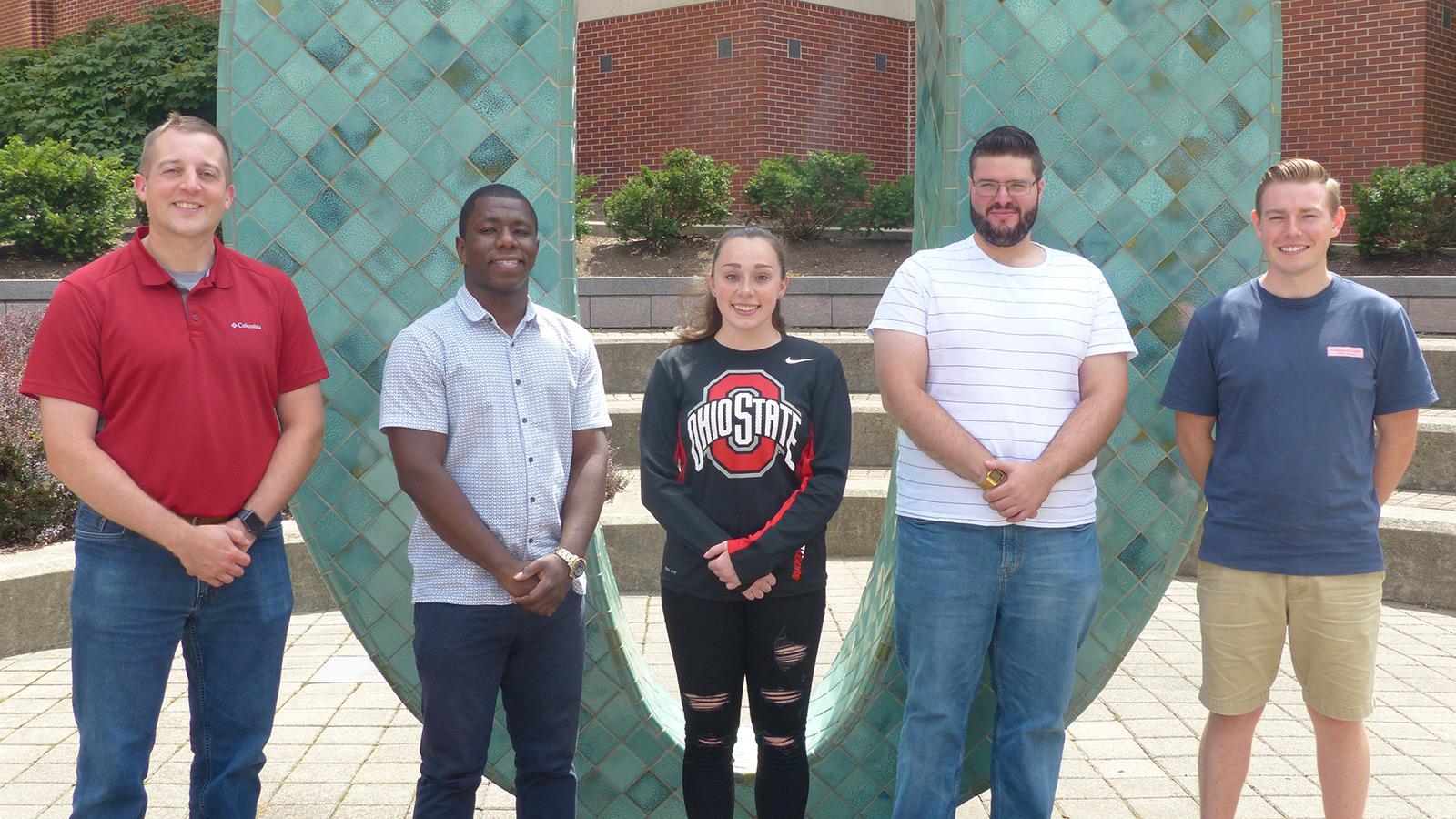 Body
Overview
There are three main components to the MA degree: proficiency in an Eastern European/Eurasian language, 38-credit hours of area studies course work, and the defending of a thesis or passing of a written exam. For full-time students, the MA in Slavic, East European and Eurasian Studies typically takes four semesters to complete, or two academic years. However, CSEEES also welcomes part-time study. Students must meet all degree requirements in a timely manner and must complete the MA degree within a five-year period. Students pursuing a dual degree have six years to complete all requirements.
Advanced
Text
Having a functional knowledge of a Central Asian, Slavic, or other language spoken in the regions of study is essential. As part of the degree, students must complete study through at least the fourth year of Russian, or through the second year of another language. Prospective students who wish to focus on Russia are strongly encouraged to have at least two-three years' worth of Russian language study under their belt before starting the program to be a competitive applicant. Students coming from colleges or universities that do not have language programs for CSEEES regions should contact CSEEES to discuss how to augment their study through summer intensive language programs and other options. Currently, the following CSEEES regional languages are offered at Ohio State: Bosnian-Croatian-Serbian, Modern Greek, Polish, Romanian, Russian, Turkish, and Uzbek. In certain circumstances, through the Big Ten Academic Alliance, students at Ohio State are able to study with no additional tuition charge languages taught at another Big Ten school or at a level not offered at Ohio State, such as Czech, advanced Polish, and Ukrainian. MA students are strongly encouraged to supplement their language study during the year with intensive language study in the summer at either a domestic language workshop or an overseas program. Additionally, proficiency in a second relevant language is also recommended. Native speakers of an Eastern European/Eurasian language are required to study a second language. Students should note that language courses do not count towards the 38-credit hour requirement. These courses are expected to be taken in addition to area studies course work.  
Text
The degree requires a minimum of 38-credit hours of graded area studies coursework. Within this 38-credit hour requirement, each student must take:
Slavic 6501: Introduction to Slavic Studies (offered biennially in the autumn semester);
Courses from three or more disciplines (such as Slavic and East European languages and cultures, history, and international studies);
Courses in at least two different colleges or divisions within the College of Arts and Sciences (the humanities, social and behavioral sciences, business, law, etc.);
At least nine credit hours at the 6000-level or above;
At least nine credit hours in the student's area of specialization; and
No more than six credit hours at the 4000-level.
To count as an area studies course, at least 25% of the course content must be on Eastern Europe/Eurasia through required lectures, readings, and assignments.
Text
CSEEES MA students may take courses at the following levels:
4000-level courses: advanced undergraduate level courses that may be counted toward towards the degree. Per the Graduate School handbook, CSEEES students make take a maximum of six credit hours (two, three-credit hour courses) at this level;
5000-level courses: courses that are regularly offered for both graduate and undergraduate credit. At the graduate level, they may be a foundational course for a discipline or an advanced topical course;
6000-level courses: foundational courses or guided research;
7000-level courses: intermediate courses and guided research;
8000-level courses: advanced courses and guided research; and
-999 courses: courses at the 5000-, 6000-, and 7000-level frequently used for master's thesis research.
For a comprehensive list of area studies and language courses offered at OSU and for a specific semester, visit our Course Listings.
Text
Each CSEEES MA student has two advisors, a faculty advisor and a program advisor:
Faculty Advisor
The CSEEES director, Dr. Angela Brintlinger, is the advisor of record of all first-year students and advises students on various fields and faculty research interests so that they take full advantage of the interdisciplinary program. In consultation with the director and based on their specialization, students then select by the end of their second semester in the program their faculty advisor with whom they will work on their exam or thesis.
A full list of approved faculty advisors with whom our students can work can be found on the MA Student Resources page. If a student would like to work with a faculty member not included on the list, they should contact the director of CSEEES, Dr. Angela Brintlinger, at brintlinger.3@osu.edu, and the office coordinator, Maryann Walther-Keisel, at walther-keisel.1@osu.edu, to see if this possible.
Program Advisor
The CSEEES assistant director, Emma Pratt (pratt.124@osu.edu), functions as the student's program advisor and oversees the student's progress towards completion of their degree and manages the student's overall academic experience. Every semester, students should consult the program advisor to get approval for that semester's course of study.
Text
A specialization should be selected by the end of the student's second semester in the program. Students need to choose one geographical area of interest, either a region or a specific country, for their specialization. They may also include a discipline of concentration, such as history. For example, a specialization could be Central Europe, Poland, Russian foreign relations, or Central Asian film. Although this area and/or discipline should provide the focus for the student's course of study, the student is still required to take courses in other areas and disciplines, in keeping with the interdisciplinary nature of the program.
Note that language courses do not count towards the 38-credit hour requirement.
Text
Students must choose one of two options to meet the degree's exit requirement: writing and defending a thesis or completing a written exam. The thesis track is primarily designed for those students who wish to pursue a PhD or career in academia.
Thesis Track
The MA thesis is based on research in primary sources and is developed in consultation with the student's faculty advisor and thesis committee. The objective is for students to demonstrate their research, analysis, and writing skills by showing a thorough knowledge and effective use of relevant sources, rigorous argumentation, good organization, and clear, readable writing style. The student then defends the thesis through an oral examination with their committee. Thesis track students may register for up to two semesters (three credit hours per semester) of thesis-writing credit with written permission from the program advisor. A thesis committee must consist of at least two faculty members with "M" status.
MA Exam
For the exam option, students are required to pass a four-hour written examination created by a three-person exam committee. 50% of the exam will be devoted to questions on the student's area of specialization developed by the faculty advisor. Then two additional examiners of the student's choice will each develop 25% of the remaining exam. Each MA exam is unique based upon the student's area of specialization and completed coursework. To develop the exam, the student should consult with their exam committee. Exam questions can be based upon coursework, reading lists, or papers written by the student. Examiners may give students a choice of questions or only one, and questions can be discussed with the student in advance. It is essential that at a minimum the student and committee discuss in advance the general parameters of the exam.
Text
At the beginning of each semester, students should:
Review program of study with CSEEES program advisor to ensure adherence to program requirements.
Within the first two semesters of study, students should:
Designate a faculty advisor;
Choose a specialization;
Select the thesis or exam track; and
Work with their faculty advisor to finalize remaining coursework.
Two semesters before anticipated graduation, students should:
Meet with the program advisor to assess progress towards the degree and make any necessary adjustments.
In the last semester, students should:
Submit Application to Graduate via Grad Forms to the Graduate School following posted Graduate School deadlines; and
Complete exam/thesis defense and submit all paperwork.
Text
---
Interested in the CSEEES MA but have a few questions? Email Emma Pratt, assistant director of CSEEES, at pratt.124@osu.edu or call (614)292-8770 to find out more.