Image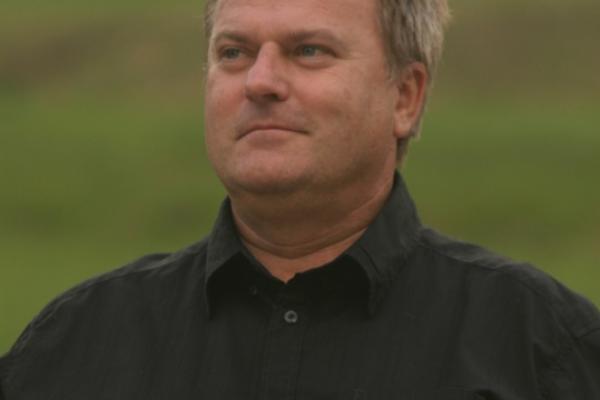 November 14, 2016
4:00PM - 5:30PM
Location
Music and Dance Library 205
Date Range
Add to Calendar
2016-11-14 16:00:00
2016-11-14 17:30:00
Historical Sound Recording of Traditional Slovenian Music and the Development of Polka in America
Record companies in the early 20th century quickly realized that in order to increase the sales of gramophones and records they needed ethnic music, which would sound familiar to local consumers and help them to identify with these new musical commodities. The most comprehensive and systematic ethnic music marketing campaigns were undertaken by American record companies, with the aim of addressing the desires and interests of a growing immigrant population, a potentially lucrative new market demographic. Thus, it is not surprising that much Slovenian music was recorded in the United States between the two World Wars, performed by the emigrants as well as touring artists from the motherland.This lecture will focus on recorded dance tunes from the 1920s and 30s. Such recordings represent invaluable ethnomusicological and ethnochoreological materials, are the oldest sound recordings of Slovenian instrumental traditional music, and have an enormous cultural and documentary value. By mixing elements of Slovenian traditional music and various popular American genres of the time, Slovenian emigrants contributed to the development of polka music, the appeal of which crossed ethnic boundaries and later achieved more widespread popularity. Most of early polka tunes have been recorded on gramophone records, which give us insight into the history of Slovenian music in the United States and the activities of its artists and audiences.Drago Kunej is head of the Institute of Ethnomusicology at the Research Centre of the Slovenian Academy of Sciences and Arts. He is also head of institute's Sound Archives and Assistant Professor at the Academy of Music and at the Department of Musicology at the Faculty of Arts in Ljubljana, Slovenia. He is actively involved in the technical and methodological aspects of sound recording for research purposes, particularly in ethnomusicological field recordings and the problems of sound preservation, restoration, re-recording, digitization, and archiving. His research focuses on the history of sound recordings and early ethnomusicological sound recordings in Slovenia. He has been actively involved in several European and national projects, has presented his research work at many international conferences, and published several scientific papers and two monograph books (The Phonograph has Arrived! : The First Sound Recordings of Slovenian Folk Music, 2008 and Music from both sides: Gramophone Records Made by Matija Arko and Hoyer Trio, 2016 ). As editor and sound engineer, he has been involved in numerous publications of sound recordings. The lecture is co-sponsored by the School of Music, the Center for Slavic and East European Studies, and the Slovene Research Initiative
Music and Dance Library 205
OSU ASC Drupal 8
ascwebservices@osu.edu
America/New_York
public
Date Range
Add to Calendar
2016-11-14 16:00:00
2016-11-14 17:30:00
Historical Sound Recording of Traditional Slovenian Music and the Development of Polka in America
Record companies in the early 20th century quickly realized that in order to increase the sales of gramophones and records they needed ethnic music, which would sound familiar to local consumers and help them to identify with these new musical commodities. The most comprehensive and systematic ethnic music marketing campaigns were undertaken by American record companies, with the aim of addressing the desires and interests of a growing immigrant population, a potentially lucrative new market demographic. Thus, it is not surprising that much Slovenian music was recorded in the United States between the two World Wars, performed by the emigrants as well as touring artists from the motherland.This lecture will focus on recorded dance tunes from the 1920s and 30s. Such recordings represent invaluable ethnomusicological and ethnochoreological materials, are the oldest sound recordings of Slovenian instrumental traditional music, and have an enormous cultural and documentary value. By mixing elements of Slovenian traditional music and various popular American genres of the time, Slovenian emigrants contributed to the development of polka music, the appeal of which crossed ethnic boundaries and later achieved more widespread popularity. Most of early polka tunes have been recorded on gramophone records, which give us insight into the history of Slovenian music in the United States and the activities of its artists and audiences.Drago Kunej is head of the Institute of Ethnomusicology at the Research Centre of the Slovenian Academy of Sciences and Arts. He is also head of institute's Sound Archives and Assistant Professor at the Academy of Music and at the Department of Musicology at the Faculty of Arts in Ljubljana, Slovenia. He is actively involved in the technical and methodological aspects of sound recording for research purposes, particularly in ethnomusicological field recordings and the problems of sound preservation, restoration, re-recording, digitization, and archiving. His research focuses on the history of sound recordings and early ethnomusicological sound recordings in Slovenia. He has been actively involved in several European and national projects, has presented his research work at many international conferences, and published several scientific papers and two monograph books (The Phonograph has Arrived! : The First Sound Recordings of Slovenian Folk Music, 2008 and Music from both sides: Gramophone Records Made by Matija Arko and Hoyer Trio, 2016 ). As editor and sound engineer, he has been involved in numerous publications of sound recordings. The lecture is co-sponsored by the School of Music, the Center for Slavic and East European Studies, and the Slovene Research Initiative
Music and Dance Library 205
Center for Slavic and East European Studies
cseees@osu.edu
America/New_York
public
Description
Record companies in the early 20th century quickly realized that in order to increase the sales of gramophones and records they needed ethnic music, which would sound familiar to local consumers and help them to identify with these new musical commodities. The most comprehensive and systematic ethnic music marketing campaigns were undertaken by American record companies, with the aim of addressing the desires and interests of a growing immigrant population, a potentially lucrative new market demographic. Thus, it is not surprising that much Slovenian music was recorded in the United States between the two World Wars, performed by the emigrants as well as touring artists from the motherland.
This lecture will focus on recorded dance tunes from the 1920s and 30s. Such recordings represent invaluable ethnomusicological and ethnochoreological materials, are the oldest sound recordings of Slovenian instrumental traditional music, and have an enormous cultural and documentary value. By mixing elements of Slovenian traditional music and various popular American genres of the time, Slovenian emigrants contributed to the development of polka music, the appeal of which crossed ethnic boundaries and later achieved more widespread popularity. Most of early polka tunes have been recorded on gramophone records, which give us insight into the history of Slovenian music in the United States and the activities of its artists and audiences.
Drago Kunej is head of the Institute of Ethnomusicology at the Research Centre of the Slovenian Academy of Sciences and Arts. He is also head of institute's Sound Archives and Assistant Professor at the Academy of Music and at the Department of Musicology at the Faculty of Arts in Ljubljana, Slovenia. He is actively involved in the technical and methodological aspects of sound recording for research purposes, particularly in ethnomusicological field recordings and the problems of sound preservation, restoration, re-recording, digitization, and archiving. His research focuses on the history of sound recordings and early ethnomusicological sound recordings in Slovenia. He has been actively involved in several European and national projects, has presented his research work at many international conferences, and published several scientific papers and two monograph books (The Phonograph has Arrived! : The First Sound Recordings of Slovenian Folk Music, 2008 and Music from both sides: Gramophone Records Made by Matija Arko and Hoyer Trio, 2016 ). As editor and sound engineer, he has been involved in numerous publications of sound recordings.
The lecture is co-sponsored by the School of Music, the Center for Slavic and East European Studies, and the Slovene Research Initiative
---