April 4, 2022
2022 Midwest Slavic Conference
Image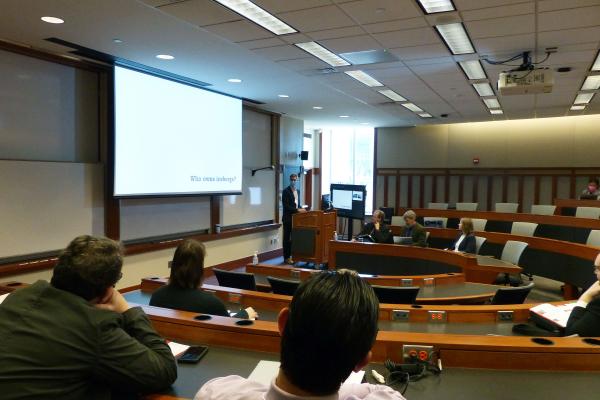 Description
The Center for Slavic, East European and Eurasian Studies (CSEEES) and the Midwest Slavic Association were pleased to host the 2022 Midwest Slavic Conference which took place on The Ohio State University campus from Friday, April 1 to Sunday, April 3. Presenters and attendees from 29 different universities from both in and outside the U.S. were present at this year's conference. This year 39 undergraduate and graduate students, independent scholars, and faculty members presented their original research at the conference. These papers made up 13 panels that explored topics in the disciplines of history, linguistics, social science, and the humanities, and covered the regions of the Baltics, Balkans, Central Europe, Eurasia, and Eastern Europe.
This year's conference explored issues surrounding climate change in our regions such as the usage and depletion of natural resources, climate policy, pollution, and other environmental issues from the past to the present. The conference opened on Friday with a keynote address by Ian Helfant (Colgate U.) entitled "Looking Across Species in the Anthropocene: Carnivores and Compassion" which expanded on the conference's theme by exploring how Russia's attitude towards large carnivores, both past and present, can inform us of our own ways of perceiving animals and accepting our responsibility for their fates. The keynote was followed by a plenary panel on Saturday, composed of Matthew Birkhold (Ohio State U.), Andy Bruno (Northern Illinois U.), and Maria Fedorova (Macalester College) who further explored how manmade and natural disasters in Russia and the Arctic will continue to affect the physical landscapes and natural resources of the future.
This year's conference was an intellectually stimulating two days that provided attendees and presenters alike with the opportunity to present and discuss their research and network with other scholars in the field.
CSEEES and the Midwest Slavic Association would like to thank all those who presented, chaired panels, attended and volunteered at this year's conference and we look forward to seeing you all again at the 2023 Midwest Slavic Conference.
---