March 13, 2023
CLOSED Call for Applications: Serious Games and World Politics: A Cooperative Seminar
Image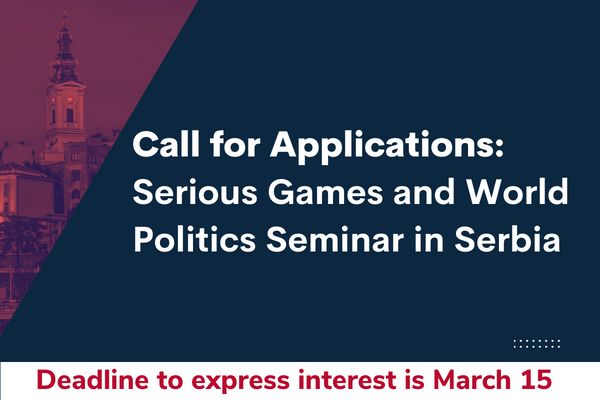 Description
Serious Games and World Politics: A Cooperative Seminar
Travel costs paid. Graduate students in Social and Behavioral Sciences (SBS) and Arts and Humanities (A&H) invited to apply.
A training in gaming pedagogy followed by a research seminar, this event is being held in an old Yugoslav film studio and is part of the State Department-funded Serbian Educational Alliance between Ohio State's Center for Slavic, East European and Eurasian Studies and the University of Belgrade's Faculty of Political Science. Ohio State's Jennifer Mitzen and U Belgrade's Filip Ejdus lead the collaboration.

Expression of interest is due on Wednesday, March 15 and the full application is due Saturday, April 1. Please see attached for more details and how to apply.
---