August 18, 2023
CSEEES Welcomes 2023-24 MA Cohort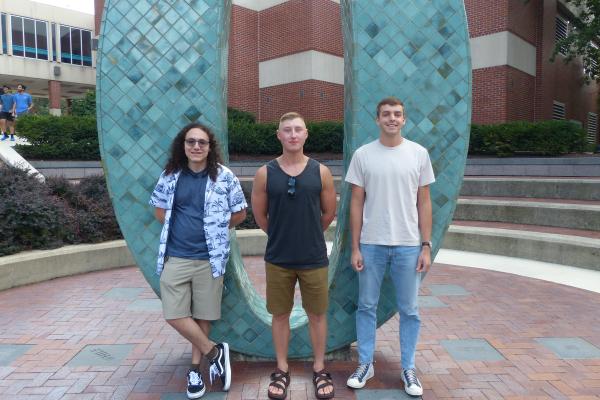 On Friday, August 18 CSEEES welcomed two new students to its MA in Slavic, East European and Eurasian Studies, as well as one returning student Alex Yavornitzky. We are excited to have Liam Martin and Luke Bendick join our program:
Liam completed a dual BA from Miami University in Russian, Eastern European and Eurasian Studies, as well as International Studies. During his undergraduate career, he studied in Tallinn, Estonia and Bishkek, Kyrgyzstan. His language interests are in Russian and Polish. 
Luke completed a BA in History from The Ohio State University where he also began to study Polish and gained a desire to further study Eastern Europe. Luke will continue to learn Polish and plans to pursue a career in the United States intelligence community post-graduation. 
---