November 1, 2018
CSEES Seeking Nominations for Director
Image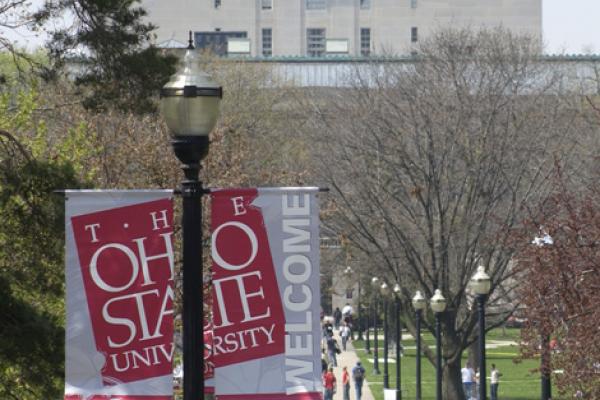 Description
The Office of International Affairs (OIA) has opened a call for applications and/or nominations in an internal search for the position of Director of the Center for Slavic and East European Studies (CSEES), a Title VI US Department of Education funded Center. It supports the teaching and learning of the languages and cultures of the Baltics, the Balkans, the Caucasus, Central Europe, Eastern Europe, Eurasia, and Russia, as well as the interdisciplinary study of these areas. For more information on CSEES, please visit https://slaviccenter.osu.edu/about.
Qualifications:
The Director of CSEES must have tenure (and preferably be a Full Professor) in one of the Ohio State University schools or colleges. S/he should be able to demonstrate the following qualities and abilities: be comfortable interacting with a wide range of diverse cultures and languages; be tuned into the importance of language-learning for area experts; has expertise and knowledge in more than one country/language and discipline; be involved in international initiatives, including research, international education and international organizations; be a team player who will build bridges among colleagues and disciplines across campus; has experience of working at Ohio State with knowledge of the university landscape; and be imaginative and effective in promoting the mission of the center.
Scope of position:
Working with OIA leaders, other area studies centers' directors, and academic units' chairs and directors, CSEES's Director is responsible for a variety of academic and administrative duties including:
Provide overall vision and leadership for Ohio State's Slavic and East European Studies Center's activities campus-wide in teaching, research, outreach, and linkages with universities in that region of the world;
Serve as the Graduate Studies Chair for the M.A;
Coordinate the offerings and instruction of LCTLs with the respective language, literature, and culture departments;
Seek outside funding for program activities by preparing a diverse grant portfolio of various state, business, and philanthropic grant sources, as well as continue to achieve impact through center activities in the current Title VI National Resource Center and Foreign Language and Area Studies grants funding cycle and position the center well for the eventual reapplication;
Develop programs and activities commensurate with a vision of providing excellence in interdisciplinary academic engagements in the area of Slavic and East European studies;
Seek guidance from an interdisciplinary faculty advisory council in the pursuit of ambitious academic goals for the center's activities;
Represent actively the Slavic and East European studies programs on campus, within the community and state, nationally, and internationally;
Guide the development and implementation of activities for the Polish Studies Initiative and Slovene Research Initiative; and
Administer the Center's office, personnel, programs, activities, grant, and report writing, and interface with the communications unit in the Office of International Affairs to promote the value of the center's activities and its perceptions on campus and in the community.
Terms of appointment:
The Director of CSEES has two course releases, (contingent upon annual approval by the candidate's TIU unit's chair/director), $3,303 administrative compensation, and 1/9 summer salary. The Director will serve a 4-year term, ideally starting on January 1, 2019.
To indicate interest:
Interested applicants should submit a current CV and a 1-2 page letter of interest to Yana Hashamova, Professor of Slavic and Chair of the Department of Slavic and East European Languages and Cultures and Search Committee Chair at hashamova.1@osu.edu no later than November 19, 2018. Appointment is contingent on the university's verification of credentials and other information required by law and/or university policies, including but not limited to a criminal background check.
The Ohio State University is an equal opportunity employer. All qualified applicants will receive consideration for employment without regard to race, color, religion, sex, sexual orientation, gender identity, national origin, disability status, or protected veteran status.
---