August 5, 2021
Midwest Slavic Association Leadership Announcement
Image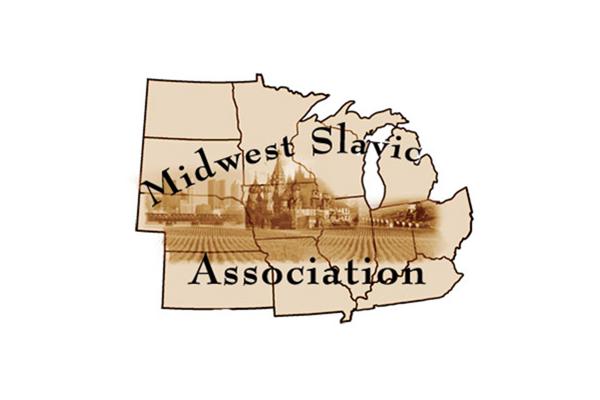 Description
The Midwest Slavic Association (MWSA) was founded in 1952 when the first Midwest Slavic Conference (MWSC) was held at Bowling Green State University. Over the decades both the association and conference have evolved. Since 2003 The Ohio State University has been the institutional host of both the MWSA and MWSC. Main activities of the Midwest Slavic Association include organizing the annual Midwest Slavic Conference and more recently also holding an annual student essay competition.
As the MWSA has evolved, its leadership saw the need to formalize a set of bylaws outlining its governing structure and procedures. These bylaws were passed in November 2020 and will be updated in the future as needs arise. A key change implemented through the bylaws was institutionalizing the leadership position of vice-president that had been vacant for numerous years. Nominations were received in fall 2020 and a final vote was held at the April 2021 MWSC. Dr. James McGavran, Kenyon College, was elected as vice-president to serve a 4 -year term from June 1, 2021 – May 31, 2025.
In June 2021, the president of the MWSA also changed. Dr. Brian J. Baer, Kent State University, has stepped down as president of the MWSA after having served in this role since 2013 and prior to this, as vice-president for numerous years. Dr. Tim Pogacar, Bowling Green State University, was elected as president also at the April 2021 MWSC and will serve a 4 -year term from June 1, 2021 – May 31, 2025.
The MWSA would like to thank Brian for his many years of service and dedication to the association. Over the years he has been a tireless supporter of Russian and East European area studies in Ohio and the Midwest region. In his role as MWSA president, Brian also served as the representative to the Council of Regional Affiliates of the Association for Slavic, East European and Eurasian Studies (ASEEES), which included rotations on the ASEEES Board of Directors. During his tenure, the Midwest Slavic Association's Student Essay Prize Competition was launched, which gives both undergraduate and graduate students in the Midwest the opportunity to submit their written research for consideration. Since the essay prize competition was launched, as president Brian has convened judging committees to review the numerous submissions between the separate undergraduate and graduate competitions. The graduate winner then becomes the MWSA's official nomination for that year's ASEEES Graduate Student Essay Prize.
The MWSA looks forward to welcoming attendees to Columbus at the 2022 MWSC and continuing its activities under the new leadership of Tim and James.
---