October 6, 2021
Works of East European and Eurasian Studies Scholars Featured At Worlds In Contention Conference
Image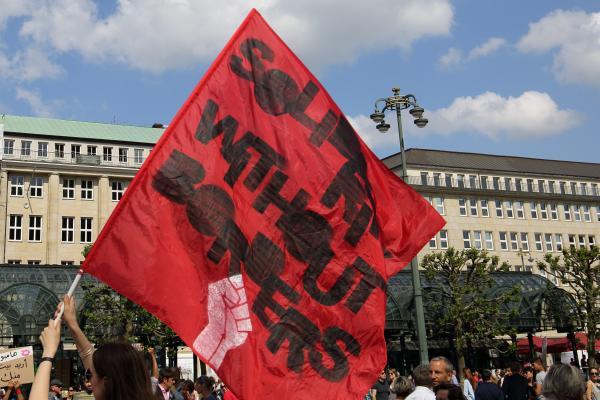 Description
On May 7-8, 2021, Ohio State's Center for Slavic, East European and Eurasian Studies (CSEEES), Center for Latin American Studies, East Asian Studies Center, and Department of Political Science partnered to host Worlds in Contention: Race, Neoliberalism, & Injustice. The virtual conference brought together an interdisciplinary body of scholars with expertise on capitalism and neoliberalism around the world, with special emphasis on how these systems affect and are challenged by racialized groups. 
Through funding from their Title VI grants from the U.S. Department of Education, the three Area Studies Centers sponsored honoraria for guest experts to speak on topics related to the conference theme in each of their respective regions. CSEEES was very pleased to support guest scholars whose presentations covered topics such as minority rights in Eastern Europe and populism in Hungary.
Hilary Appel (Claremont McKenna College), "The Long Reach of the EU: Neoliberalism, Minority Rights, and Norm Promotion in Eastern Europe's Accession Process"
Mary N. Taylor (City University of New York), "Of the people, peoples and solidarity. Is the nation necessary?"
(Abstracts for these talks, as well as those sponsored by the Center for Latin American Studies and the East Asian Studies Center, can be found here).
The Area Studies Centers also supported Ohio State graduate students through a conference fellowship program. The selected graduate students who attended the conference wrote short reflections connecting the work of the guest speakers and relating the conference content to their own research agendas. Reflections relating to Eastern Europe and Eurasia include:
"New Battlefields: How Do Bodies Negotiate Between States and Corporations in Neoliberalism" by Menghang Wu
(Read more graduate student reflections sponsored by the OSU Area Studies Centers here.)
---