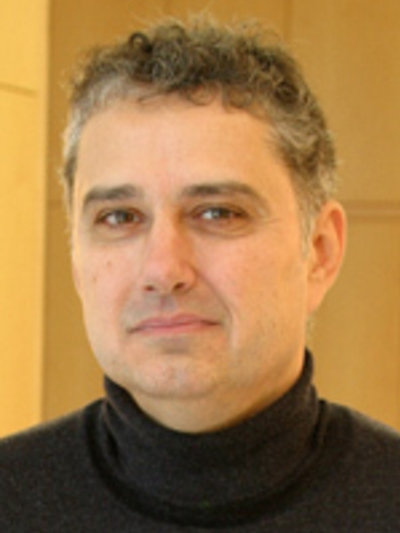 Georgios Anagnostou
Professor
414 University Hall
230 N. Oval Mall
Columbus, OH
43210
Areas of Expertise
Greek diaspora
American ethnicities
Modern Greek culture and identity
Education
PhD in Interdisciplinary Studies from The Ohio State University
Books
Contours of White Ethnicity
Book Chapter
"Against Cultural Loss: Immigration, Life History, and the Enduring 'Vernacular.'" In Hellenisms: Culture, Identity, and Ethnicity from Antiquity to Modernity, edited by Katerina Zacharia, 355-77. Burlington, VT: Ashgate Publishing, 2008.
Recent Articles
"White Ethnicity: A Reappraisal." Italian American Review. Forthcoming, Summer 2013.
"When 'Second Generation' Narratives and Hollywood Meet: Making Ethnicity in My Big Fat Greek Wedding." MELUS Vol. 37 (4): 139-63. Winter 2012.
"Reading the Hyphen in Poetry." Journal of Modern Greek Studies, Vol. 29.2 (2011): 279–290.
"Where does 'Diaspora' Belong? The Point of View from Greek American Studies." Journal of Modern Greek Studies, Vol. 28.1 (2010): 73–119.
"A Critique of Symbolic Ethnicity: The Ideology of Choice?" Ethnicities, Vol. 9(1): 94-122. 2009.
"Research Frontiers, Academic Margins: Helen Papanikolas and the Authority to Represent the Immigrant Past." Journal of the Hellenic Diaspora, Vol. 34 (1&2): 9-29. 2008.
"The Politics of Metaethnography in the Age of 'Popular Folklore.'" Journal of American Folklore Vol.119.474 (2006): 381-412.
"Forget the Past, Remember the Ancestors! Modernity, 'Whiteness,' American Hellenism, and the Politics of Memory in Early Greek America." Journal of Modern Greek Studies Vol. 21.1 (2004): 25-71.
"'That Imagination Called Hellenism:' Connecting Greek Worlds, Past and Present, in Greek America." The Classical Bulletin. 80.2 (2004): 247-281
"Model Americans, Quintessential Greeks: Ethnic Success and Assimilation in Diaspora." Diaspora: A Journal of Transnational Studies. Vol. 12.3 (2003):279-327.
People Filters: