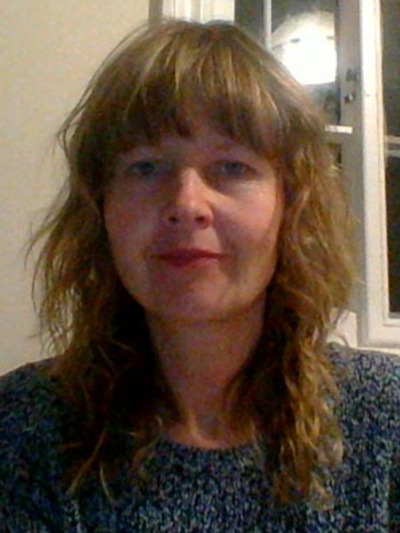 Areas of Expertise
Baltic Literature and cultures
Soviet (post) colonialism
Phenomenology of Soviet everyday life
Contemporary continental critical theory
Education
Ph.D. at University of Tartu (summa cum laude), 2002
M.A. at University of Tartu, 1993
B.A. at University of Tartu, 1993
I am interested in Soviet-era politics and culture, with a special focus on the Baltic states. My work focuses on the "topography of the possible" in the Soviet era—not on laws and regulations, but how the regime strove to channel its citizens' aims and desires into certain directions while foreclosing certain other directions. I write in dialogue with cultural and political thinkers like Jacques Rancière, Jean-Luc Nancy and Alain Badiou, as well as with affect studies and studies of modernity/coloniality. I am currently revising a book-length manuscript, Colonialism in Camouflage: Modernities, Colonialities, and Nationalities in the Soviet Western Borderlands, which aims to conceptualize Soviet rule from a postcolonial perspective. In relation to widespread criticism of Baltic and East Central European nationalisms as selective and essentialist, this monograph analyzes the development and deployment of strategic national essentialism in the Baltics as a cultural phenomenon of (post)colonial societies.
My new project (funded by the Estonian Science Foundation, 2016-2019) is focused on national intimacies and cultural imaginaries in late-Soviet Baltics. Here, I work at the intersection of phenomenology, psychoanalysis, and new French philosophy, to read cultural texts of the era in parallel to life writing; this work involves a strong fictocritical element.
I am also currently putting together a special issue "Heterologies of the Everyday" (edited by Epp Annus and Bodil Marie Stavning Thomsen) for the Journal of Aesthetics and Culture. This issue grew from the work of the international research group Heterologies of the Everyday (2012-2015, funded by the Nordic Council of Ministers, coordinated by Epp Annus and Arto Haapala).
I am affiliated with several European Research Centers, such as the Cultural Archives Research Group (Estonian Literature Museum); the Centre of Excellence in Estonian Studies (connecting top research groups in the Estonian humanities); the Research Center for Postcolonial and Posttotalitarian Studies (Univ. of Wroclaw); the Postcolonial Studies Initiative (Utrecht University); and the Appearances of the Political (a research network of primarily Nordic scholars).
In addition to my work as a scholar, I have also published a novel Sina, Matilda, some poetry and several children's books.
Recent publications in English:
Edited special issue: "Between Arts and Politics: A Postcolonial View on Baltic Cultures of the Soviet era." Special issue of Journal of Baltic Studies, 47,1 (2016). Available as e-first; forthcoming in print in early 2016.
Articles:
"Introduction. Between Arts and Politics: A Postcolonial View on Baltic Cultures of the Soviet era. " Journal of Baltic Studies, 47, 1 (2016, forthcoming in print, available as e-first).
"The Ghost of Essentialism and the Trap of Binarism: Six Theses on the Soviet Empire."Nationalities Papers, 43, 4 (2015), 595 - 614.
"Footsteps and Gazes: Mati Unt's Mustamäe." Igor Pilshchikov (Ed.) Urban Semiotics: The City as a Cultural-Historical Phenomenon. Tallinn: Tallinn University Press, 2015, 65-87.
"Layers of Colonial Rule in the Baltics: Nation-Building, the Soviet Rule and the Affectivity of a Nation." Dirk Goettsche, Axel Dunker (Eds.). (Post-) Colonialism Across Europe (359 - 384). Bielefeld: Aisthesis Verlag, 2014.
"Love and the Image in Nancy and Lacan." Studies on Art and Architecture, 22 (2013), 167 - 182.
"Colonial Regimes in the Baltic States." Annus, Epp; Peiker, Piret; Lukas, Liina. Interlitteraria, 18(2) 2013, 545 - 554.
"The Problem of Soviet Colonialism in the Baltics." Journal of Baltic Studies, 43 (2012), 21 - 45. The article won the Vilis Vitols Prize as the best published in 2012