August 22, 2022
Emma Pratt Joins CSEEES as Assistant Director
Image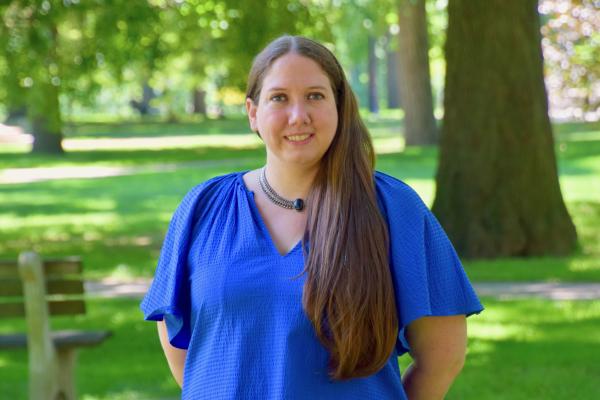 Description
Emma Pratt has joined the CSEEES as its new assistant director. Pratt will be responsible for the day-to-day administration of the CSEEES, which includes program development and support; academic, student, and outreach oversight; and fiscal and data management. She will also collaborate with Angela Brintlinger, director of the center, to develop programming goals and short-and long-term strategies; draft grant reports and proposals; assess and evaluate programming; collect and maintain program and impact data; research new funding opportunities; administer the Foreign Language and Area Studies (FLAS) Fellowship program; produce newsletters and website content; and support career advising and other professional development programming for Center MA students and FLAS fellows.
For the past four years Emma has been a lecturer in the bachelor's program at the International School of Economics at Tbilisi State University in Georgia. She has also served as an editor, writer and teacher for Save the Children: Georgia and has been an English teacher for the Academy of the Ministry of Internal Affairs of Georgia. Her areas of interest and specializations include Russian and Georgian languages, Eastern Europe and the former Soviet Union, democratization, constitution-making, constitutional amendments, English as a foreign language, and higher and elementary education.
She graduated from Ohio State with a master's in Slavic and East European Studies, earned a bachelor's degree in political science and Russian area studies from Wellesley College, and spent a year studying government at The London School of Economics.
Emma will be located in Enarson Classroom Building and can be reached at pratt.124@osu.edu.
---