February 24, 2022
February 2022 CSEEES Alumni Profile
Image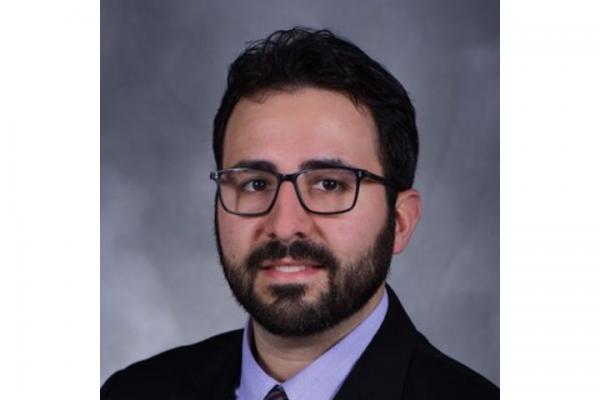 Description
Nick Starvaggi, MAs in Slavic and East European Studies and Public Policy and Management, Class of 2009
Where do you work and what is your current position?
Kent State University, Director of Stewardship
What was your focus or research interest when you studied at OSU?
Democratic development and nationalism in the successor states of the former Soviet Union, with a focus on Ukraine and Belarus
How has your CSEEES MA helped you throughout your post-graduate life?
While I do not currently use the language skills or area-studies knowledge that I gained in the course of earning my CSEEES MA, I credit this program with launching me on my current trajectory and can trace a direct line back from where I am now to my decision to pursue this degree. While part of CSEEES, I was offered an opportunity to help organize a conference, held at the Mershon Center, which helped me gain experience in event management in addition to my degree. After completing the program, I was able to find a temporary position working in the Center for Eurasian, Russian and East European Studies within Georgetown University's School of Foreign Service in Washington, DC. After working in events and outreach for a few months, I was offered a position in the dean's office of the school, where I worked in various positions of increasing responsibility supporting the dean's research and initiatives, managing faculty administration and directing the budgets and finances of the school. In these roles, I was able to draw on not only my area-studies knowledge and background, but also my experience pursuing the joint MA offered in partnership with the John Glenn College of Public Affairs. After seven years, I decided that I wanted to learn and experience a new side of higher education administration and decided to pursue opportunities in philanthropy and alumni engagement. I was offered a position at Kent State University, which is located near my hometown of Akron, Ohio.
If you are a traveler, what is one of your favorite trips you have taken?
My summer study abroad in St. Petersburg was a highlight of my educational career. In my personal life, my favorite travel experience was visiting Italy over the Christmas and News Year's holidays.
What inspires you?
I am inspired by the empowerment that education provides. I have spent my career in higher education administration, and firmly believe that the opportunities for personal growth that a university education offers are truly transformative for students with the drive and aptitude to pursue a degree. I benefited greatly from scholarship and grant support in my own college experience, and now spend my days helping support students by engaging stakeholders and stewarding the funds they have provided to the university. I am inspired daily by the generosity of alumni and their desire to give back to the institutions that helped launch their successful careers.
---