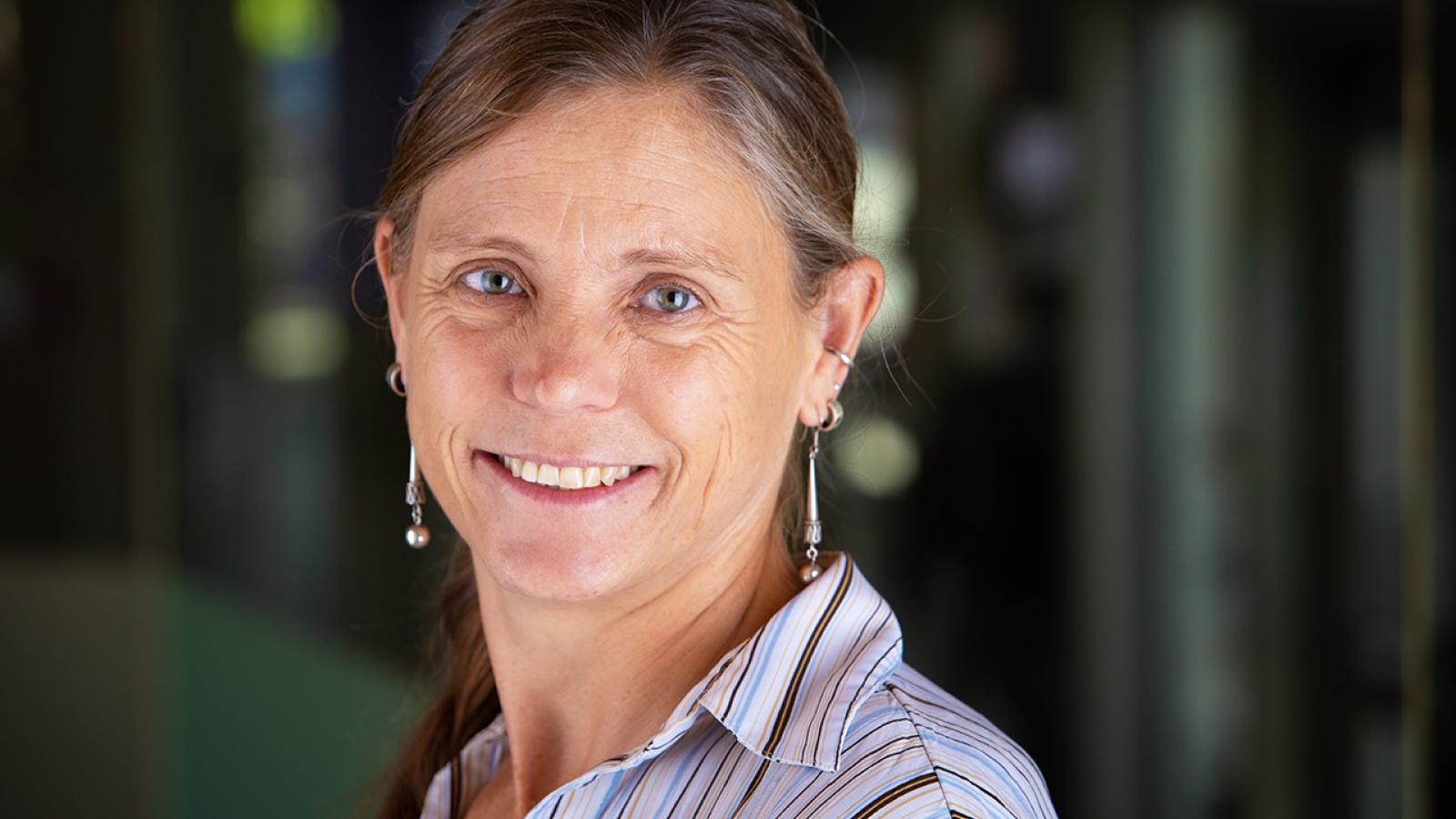 Dear students, colleagues and friends, 
I write this January to share with you the news and successes of our area studies center. Many of you know me from my almost three decades at Ohio State as a faculty member in the Department of Slavic and East European Languages and Cultures. Appointed director in January 2019, I have not had a chance to take a breath since. Let me cover some of the highlights in this, my first director's notes. 
As you may have notices, we have completed the process of changing the name of our Center to better reflect our interests and focus: the Center for Slavic, East European and Eurasian Studies nods to the vast land expanse our students explore and nods to our commitment to Central Asian studies, in particular our long-standing Uzbek program. A relationship with the government of Uzbekistan produced a generous donation to support Uzbek language instruction last year, and we were able to publish modules about Uzbek language and culture written by Kamola Azimova, who teaches first through third year Uzbek for us depending on student need.  
Another exciting development for students is the new dual MA program with the medical school's Center for Bioethics, which offers the opportunity for intense training on how the ethical questions and puzzles prominent in the diverse realms of medicine, healthcare, biomedical research and life sciences play out in our region. We eagerly anticipate enrolling students in this dual MA along with the popular dual degree with the Glenn College of Public Affairs. 
Adding to our regional special programs, we brought the first Fulbright Slavic Scholar from Warsaw, Jarosław Szczepański, to teach about Poland and the European Union in autumn 2021. This annual program will bring a specialist each academic year for a semester to enrich our Polish Studies profile. With grants available again in 2022 for the Polish Studies Initiative (PSI), we continue to fundraise to support student and faculty research in Poland. The Slovene Research Initiative (SRI) was on hold during the pandemic, but collaborations continue between Matija Zorn and Anne Carey and W. Berry Lyons of Earth Sciences at OSU, and we will continue scholar exchanges as soon as it is feasible.  
In January 2020 we launched the U.S. State Department-funded Serbian Academic Alliance (SEA), although the pandemic forced relationships into an online format. Even so, in October 2021 CSEEES was able to welcome a delegation from the University of Belgrade and the U.S. Embassy cultural affairs section to Ohio for a week. Ably assisted by program coordinator Ashton Kimbler, SEA continues, with a second Spring Political Science Lecture Series on the virtual calendar, an in-person symposium on ontological security jointly planned by Belgrade and Ohio State faculty for April 2022, and study abroad programs in development for Ohio State students to explore Belgrade and the Balkans more generally. 
Outreach coordinator Alicia Baca joined us fulltime in September 2021, and we are thrilled to have her! She will be able to provide even more support to events we offer on campus, in the region, and virtually, and her expertise in diversity, equity and inclusion efforts is particularly valued. Due to the pandemic, in Spring 2021 we hosted our annual Midwest Slavic Conference in a new virtual format. The conference keynote, panels, and additional events were well attended with over 150 participants from across the globe—and our staff grow ever more efficient in working with this technology. Other highlights from Spring 2021 included our CSEEES Graduate Student Lectures. Budimka Uskokovic and Morgan Fox each gave a lecture that allowed them to showcase their individual research to faculty and peers, and since these are two of our GIS (graduate interdisciplinary specialization) students, we were especially glad to feature them.  
In Autumn 2021 we hosted Dr. Bruce Berglund on campus. His lecture, "'When are we going to win again?': Hockey and Politics in Putin's Russia," examined how hockey has featured prominently in Vladimir Putin's Soviet nostalgia and how the sport has become an important part of Putin's program to restore Russian greatness, both at home and abroad. Bruce's enthusiasm and expertise were very well-received by those who attended, and by streaming online we increased our audience. Check out the video on our facebook page, where it has received over 100 views already. The year finished with the opening of photographer Sasha Maslov's fantastic exhibition "Ukrainian Railroad Ladies," on view through the end of March in Cleveland at the Ukrainian Museum-Archives. If you're in the area, stop by to see it or even to purchase one of the large format photos for your home or office. Ukraine is in the news again, and these ladies give a penetrating view into its landscapes. 
In 2021 CSEEES saw the graduations of Maxwell Parker (M.A.), Brandon Harvey (M.A./M.P.A), and Morgan Fox (MFA and SEES GIS), and we currently host a cohort of twelve graduate students in the program. Language and regional coverage range from Bosnia, Poland and Moldova to Arctic Russia, Ukraine, and the Central Asian steppes. Shawn Conroy, a former FLAS recipient who is writing his dissertation in History, has completed his SEES GIS and is currently in Ukraine doing research on a Boren fellowship. With our mission to support students across the university within their disciplines and in their interdisciplinary work, we could not be prouder of these and all our students. 
Assistant director Eileen Kunkler and I are currently writing the Title VI grant proposal to request National Resource Center status and further FLAS fellowship funding. With the support of the Graduate School, the Office of International Affairs, our affiliate faculty, our students and our donors, we look forward to a wonderful year in 2022. Please subscribe to our weekly newsletter if you don't already get it, and keep an eye on our website, Youtube channel and Facebook page for outreach events, virtual and on-campus lectures, and other news about Slavic, East European and Eurasian Studies. 
With all best wishes,
Angela Brintlinger