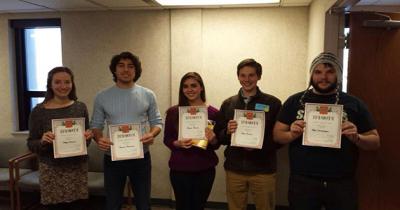 By Anthony A. Adame, outreach coordinator, Center for Slavic and East European Studies
On Saturday, February 28, ten Ohio State undergraduates made the early morning voyage from Columbus, Ohio to Kent State University for the 2015 Russian Olympiada. Students from six universities around Ohio attended.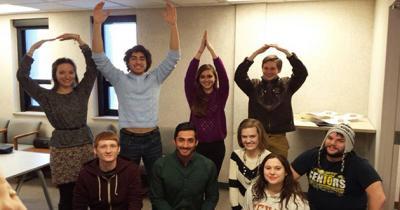 Students were tested on an oral interview, poem recital and a presentation on a random topic. Students were divided into their respective levels. The levels ranged from 1-4 and there was a Heritage Speaker level. Six students from Ohio State placed in the competition. Below are the results.
During the competition, Ohio State students played Russian board games and met students from other universities. Kent State provided food, snacks and drinks throughout the event.
A special thank you goes out to Professors Brian Baer and Tatyana Bystrova of Kent State University for organizing the event.
Level 1:
Alex Angle, The Ohio State University
Arona Mostov, The Ohio State University
Katie Meehan, Ohio University
Level 2:
Oliver Okun, Oberlin College
Tim Tilton, Bowling Green State University
Katherine Dye, Oberlin College
Level 3:
Anna Mendlein, Ohio University
Kyle Wade, Kent State University
Travis Askew, Kent State University
Level 4:
Will Watkins, Oberlin College
William Wise, Oberlin College
Robin Smith, The Ohio State University
Heritage:
Michael Abelev, Ohio University
Nikita Segalchik, The Ohio State University
Eric Shtivelberg, The Ohio State University
---