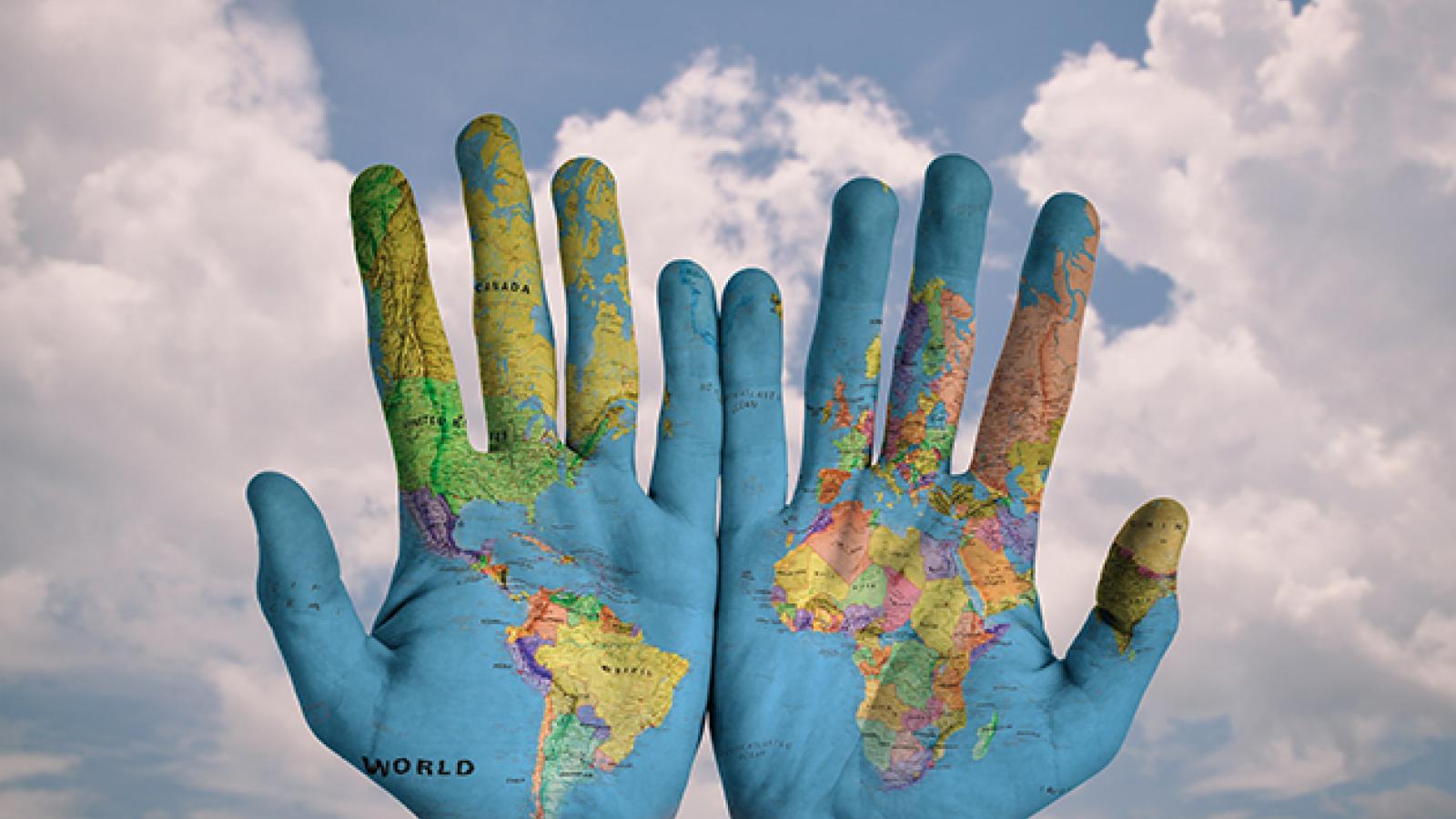 Body
Overview
The K-12 Global Fellowship Program is organized by the Area Studies Centers of The Ohio State University's Office of International Affairs. The program's aim is to connect teachers from across the state of Ohio in a series of discussion group sessions that focus on contemporary issues from a global perspective. The sessions will take place on Saturdays throughout the academic year from 9AM-12PM on the main campus of OSU and will consist of a pre-program orientation, four sessions focusing on a particular region: East Asia, Eastern Europe/Eurasia, Latin America, and the Middle East, and a final session focusing on pedagogy. This six-session program will be led by regional experts and will engage K-12 teachers in a series of guided readings, lectures, and group discussions to increase their knowledge of the global dimension of salient issues affecting the world in order to prepare them to lead discussions about these issues back in the classroom with their students. Participation will depend on the completion and acceptance of a program application and attendance at all sessions is required. The program will be limited to 20 pre- and in-service teachers and each participant will receive one Continuing Education Unit (CEU) and text resources to use in their classrooms for completing the program. Two weeks prior to each session, participants will be provided with a reading to prepare in advance and each session will include a lecture by a guest expert followed by group discussion. Participating teachers will also receive a paid parking token for each session.
2019-2020 Theme: Global Pollution: Cross-Cultural Perspectives on Environmental Issues
Dates and Topics:
Mid-September, 2019: Pre-program orientation and networking session (exact date will be determined by participants)

September 28, 2019: East Asian Studies Center presents "Impact of Radiation" a film screening of Day of the Western Sunrise with director comments (screening will take place in Hagerty Hall)

November 16, 2019: Center for Slavic and East European Studies presents "The Long-Term Effects of Radiation on Wildlife in Chernobyl and Fukushima"

February 8, 2020: Middle East Studies Center presents "Pollution and Environmental Rights in the Middle East" 

February 15, 2020: Center for Latin American Studies presents "Water Governance in Latin America and the Perils of Weak Environmental Institutions"

March 7, 2020: Final session focused on pedagogy and incorporating aspects of the different regional presentations into K-12 curriculum
Application:
Participation will depend on the completion and acceptance of a program application and attendance at all sessions is required. Please note that completing the application does not guarantee admission into the program and that the 2019-2020 cohort will be limited to 20 participants. Applicants will receive notice of their acceptance into the program after review by Area Studies Centers staff. Please complete the online application by Friday, August 23rd, 2019 in order to be considered for the program. 
Logistics
Location: Enarson Classroom Building, Room 160, 2009 Millikin Rd., Columbus, OH 43210
Parking: Tuttle Park Parking Garage, 2000 Tuttle Park Pl., Columbus, OH 43210
For questions, please email Alicia Baca (baca.31@osu.edu) or call (614)292-8770.