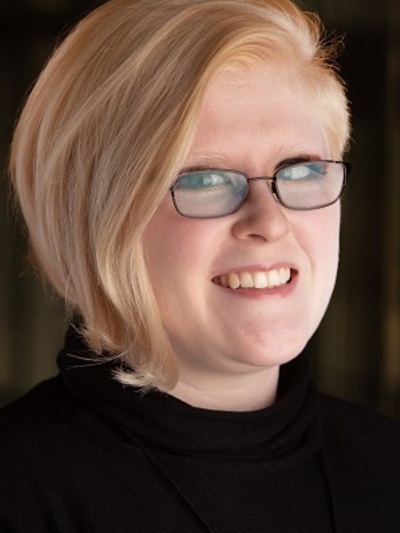 Alicia Baca
Outreach Coordinator, Polish Studies Initiative Program Assistant
she/her, она/её, ona/jej
140 Enarson Classroom Building
2009 Millikin Road
Columbus OH
43210
Office Hours
Mondays, Wednesdays, and Fridays- Enarson 8:30AM-4:30PM EST
Tuesdays and Thursdays: Enarson 8:30AM-12:00PM EST, remote 12:30-4:30PM EST
Areas of Expertise
K-14 Outreach Programs
CSEEES events
CSEEES communications
Polish Studies Initiative
Job Duties
Alicia Baca is the outreach coordinator of the Center for Slavic, East European and Eurasian Studies. She organizes and facilitates CSEEES' K-14 outreach teacher training programs and activities, the CSEEES Graduate Student Lectures, assists with the organization of other center events, and also serves as the Program Assistant for CSEEES' Polish Studies Initiative. She also manages the center's newsletter, email communications, and social media pages. If you have any questions about CSEEES' events or program or would like to have something shared in our newsletter, please email her at baca.31@osu.edu. 
Professional Experience
Alicia received her B.A. in Russian Studies and Humanities, with a minor in Nordic Studies from the University of Colorado - Boulder in 2014 and later earned an M.A. in Russian Studies from the same institution in 2018. Prior to pursuing a graduate degree, she worked at CU Boulder's Anderson Language and Technology Center as a lead librarian and then later as the center's resources coordinator and student employee manager. During her time as a graduate student, she worked as a teaching assistant for CU Boulder's Nordic Studies Department where she co-taught and developed lesson plans for courses that focused on Norse mythology and the Nordic sources found in the works of J.R.R. Tolkien. She was also the recipient of a Title VIII fellowship in 2017 which helped to fund her studies abroad in St. Petersburg, Russia. While she is no longer involved in doing her own research, she still maintains strong interest in Russian culture and language, ongoing women's rights and issues in Russia, LGBTQ+ issues in the greater East European and Eurasian regions, and observing how the musical genre of folk metal has been a tool for the revival and appreciation for folk and pagan practices as well as a tool that can promote nationalist ideologies.