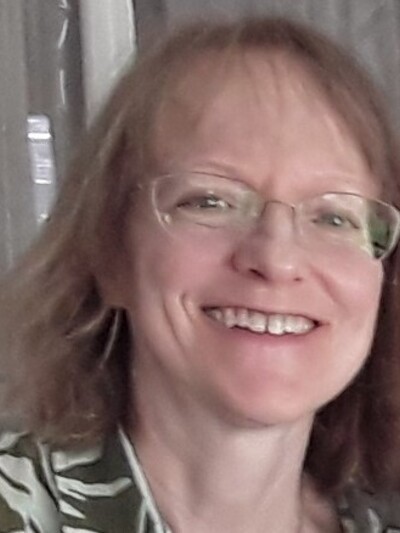 Jane Hathaway
Professor
339A Dulles Hall
230 West 17th Avenue
Columbus, OH
43210
Areas of Expertise
Ottoman Empire before 1800
Education
PhD in Near Eastern Studies from Princeton University
Professor Hathaway specializes in the Ottoman Empire before 1800, with a particular focus on the Arab provinces. Until recently, her research focused on Egypt and, to a lesser extent, Yemen. Her current research project is a book-length study of the office of Chief Harem Eunuch of the Ottoman Empire. She received her PhD from Princeton's Near Eastern Studies department in 1992; her advisor was Cemal Kafadar.
She has published the following books: The Arab Lands under Ottoman Rule, 1516-1800, with contributions by Karl Barbir (Pearson/Longman, 2008), which won the Turkish Studies Association's M. Fuat Koprulu Book Prize in 2008; Beshir Agha, Chief Eunuch of the Ottoman Imperial Harem (Oneworld Publications, 2006); A Tale of Two Factions: Myth, Memory, and Identity in Ottoman Egypt and Yemen (State University of New York Press, 2003), which won the Ohio Academy of History Publication Award in 2005; and The Politics of Households in Ottoman Egypt: The Rise of the Qazdaglis (Cambridge University Press, 1997). She has published the following edited volumes: The Arab Lands in the Ottoman Era: Essays in Honor of Caesar Farah (Center for Early Modern History, University of Minnesota, 2010); Al-Jabarti's History of Egypt (an edited primary source) (Markus Wiener Publishers, 2009); Mutiny and Rebellion in the Ottoman Empire (University of Wisconsin Press, 2002); and Rebellion, Repression, Reinvention: Mutiny in Comparative Perspective (Greenwood Publications, 2001). She has also published numerous articles on related topics, and on Ottoman historiography and the repercussions in Egypt and Yemen of the movement of the 17th-century Jewish messianic figure Sabbatai Sevi. She is currently working on a book-length study of the office of Ottoman Chief Harem Eunuch.
She regularly offers undergraduate courses on the Ottoman Empire, 1300-1800; intellectual and social movements in the Muslim world; and Jewish communities under Islamic rule. She offers graduate courses on the Ottoman provinces, medieval Islamic history, chronicles as sources for Islamic history, and the Mamluk sultanate and its neighbors.
She is a member of the Board of Directors of the Middle East Studies Association of North America, and of the Comite International d'Etudes Pre-Ottomanes et Ottomanes (CIEPO).  She has also served as president of the Turkish Studies Association and as a member of the American Historical Association's Professional Division.
People Filters: