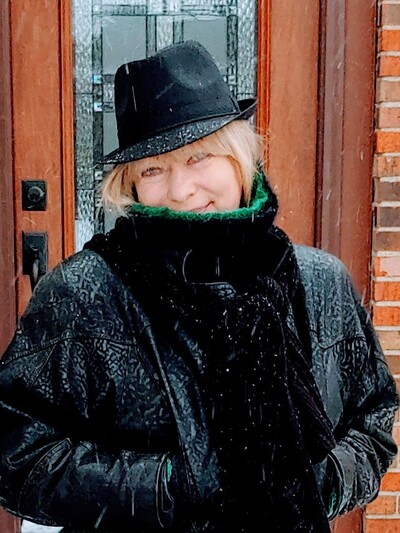 Ludmila Isurin
Professor
363 Hagerty Hall
1775 College Road
Columbus, OH
43210
Areas of Expertise
Second language acquisition
Psycholinguistics
Education
PhD in Linguistics from Louisana State University
Linguistics/SLA faculty; Chair, Graduate Interdepartmental Program in Second Language Studies; affiliated member of the OSU Center for Cognitive Science.

Recent publications
Russian Diaspora: Culture, Identity and Language Change (Berlin: De Gruyter, 2011)

 co-edited volume (with Kees de Bot and Donald Winford) Multidisciplinary Approaches to Code-Switching (Amsterdam: John Benjamins, 2009)

 co-edited volume (with Jeanette Altarriba) Memory, Language, and Bilingualism: Theoretical and Applied Approaches (Cambridge University Press, 2012)

 "Superior Speakers or 'Super' Russian: OPI guidelines revisited," in V. Makarova, (Ed.) Russian Language Studies in Canada and USA: New Focus (London, UK: Anthem Press, 2012)

"Hits and misses in teaching Russian in the US: Triangulation of instructors', students', and enrollment perspectives," Journal of Russian Language (in press)

Courses taught at OSU
Graduate level: Cognitive Aspects of Second Language Acquisition; Cognitive and Linguistic Aspects of Bilingualism; Bilingualism: Selected topics from the psycholinguistic perspective; Language, Culture, and Cognition (Linguistic Relativity); Methodology of Second Language Teaching; Diaspora; Language and Memory; Psycholinguistics of Code-Switching; Capstone for Russian Majors.
Undergraduate level and language courses: East European Immigration in America; Introduction to Language;Introduction to Russian Culture; Business Russian, Practical Pronunciation; Introduction to Russian Linguistics (5th year Russian), Russia through the Prism of History (5th year Russian); 3rd year Russian (RU560-562); Language maintenance.
People Filters: