November 13, 2023
Apply for the MA in Slavic, East European and Eurasian Studies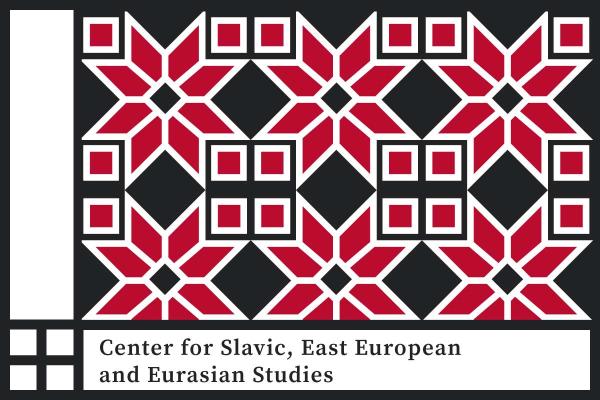 CSEEES is now accepting applications for its MA in Slavic, East European and Eurasian Studies.

The MA in Slavic, East European and Eurasian Studies is an interdisciplinary, terminal degree that prepares students for careers in the government, non-profit, or public sector, or to pursue a PhD. For those interested in a career in the public, military, or private sector, the CSEEES MA provides them with the language skills and regional knowledge to understand and analyze the events, culture, history, and politics of a region or country within Eastern Europe/Eurasia. Those wanting to go on to pursue a PhD receive a foundation in the humanities and social sciences while developing a focused approach to the study of the countries of Eastern Europe and Eurasia. All students choose a topical and/or regional specialization, allowing students to customize the degree to their interests. To complete the degree, students may choose to either complete an MA exam or defend a thesis. 
Ohio State offers students the opportunity to study the Bosnian-Croatian-Serbian, Modern Greek, Polish, Romanian, Russian, Turkish, or Uzbek languages. It has strong faculty concentrations in Central Asia, Central Europe, Eastern Europe, Russia, and Southeastern Europe. With close to 90 affiliated faculty, CSEEES MA students can take courses in architecture, culture, film, geography, history, international studies, law, linguistics, literature, political science, public health, public policy, and women's, gender, and sexuality studies.
While in the program, CSEEES organizes a variety of events and professional development opportunities for students. Additionally, students can pursue dual degrees with the John Glenn College of Public Affairs to enhance their skill set for the non-profit or government sectors, or with the College of Medicine in bioethics to acquire analytical frameworks for tackling complex ethical issues. Funding is frequently available through the Foreign Language and Area Studies Fellowship, and CSEEES will nominate qualified applicants for consideration for Ohio State's prestigious University Fellowships.
Interested students are invited to attend one of our information sessions about the program or contact assistant director Emma Pratt at pratt.124@osu.edu for more information. Applications are accepted on The Ohio State University Graduate School website. International applicants should apply by November 30, and domestic applicants by December 31, 2023. Questions on the application procedure can be directed by email to the Graduate Program Coordinator, Maryann Walther-Keisel, at walther-keisel.1@osu.edu or by calling (614) 292-8770. 
---