February 23, 2023
February 2023 CSEEES Alumni Profile: Liao Zhang
Image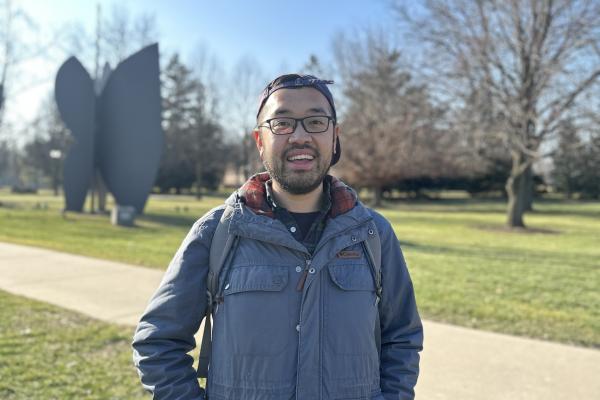 Description
Liao Zhang, MA in Slavic and East European Studies, Class of 2012
Where do you work and what is your current position?
I am currently a visiting assistant professor at Valparaiso University in Indiana. I teach courses on Russia and the USSR, modern East Asia, and world history in the History Department. I also teach first-year general education courses.
Tell us how you got there.
After completing my MA degree, I was accepted to the history PhD program at Michigan State University. I studied Russian, European, and Eurasian history with a specific focus on Pacific Russia's embedment in Northeast Asia in the nineteenth and twentieth centuries. I defended my dissertation and received my current job offer a year ago. Since then, I have been fortunate to continue working and teaching in a higher-ed setting at Valpo.
How has your CSEEES MA helped you throughout your post-graduate life?
I would have not come this far without the academic training I received during my MA studies at CSEEES. I benefitted tremendously from the interdisciplinary and intellectually stimulating courses I took at OSU: from East European art history to Central Asian culture, and from Soviet historiography to Russian women writers. I also learned valuable skills from professors, staff members, and my fellow graduate students, including critical thinking, effective communication, and cultivation of intellectual curiosity. They have helped me become a much more well-rounded person in the long run.
What was your focus or research interest when you studied at OSU?
I became interested in Russian and Eurasian history while studying at CSEEES. I developed and maintained research interests in the USSR's administration and transformation of its extensive borderlands and comparative studies of socialism across Eurasia. 
If you are a traveler, what is one of your favorite trips you have taken?
I visited the New River Gorge National Park in West Virginia in 2021, soon after the site was redesignated as one of the U.S.'s newest national parks. I enjoyed hiking on the hilly terrain there. I found the forest and woodland scenery incredibly mind-soothing and decompressing, especially amid the anxiety-inducing COVID pandemic. It has been one of my most favorite trips.
---