July 29, 2022
July 2022 CSEEES FLAS Alumni Profile: Ryan Walker
Image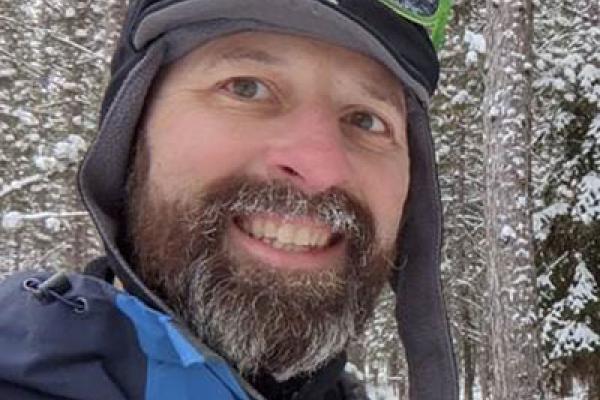 Description
Ryan Walker, MA in Slavic and East European Languages and Literatures, Class of 2007
Summer 2006 FLAS Fellowship Recipient for Advanced Russian
Where do you work and what is your current position? 
I work at The Ohio State University in the Office of Human Resources as Sr. Mobility Representative for Global Services. We work with departments across the university and the medical center interested in hiring and inviting international faculty, staff, and visitors to Ohio State.
How has your degree from Ohio State and/or the FLAS program impacted your career?
One of the FLAS Fellowships I received was to study the Russian language at Tomsk State University in Siberia with a dozen other Ohio State graduate and undergraduate students. During that program I got to know the city, the university, and the people at Tomsk State that made the program happen. I led the program the next two years as Resident Director. Those experiences helping OSU students in Russia gave me background for my position today and provided invaluable insight for what it is like to be an international scholar coming to work and live in Columbus.
If you are a traveler, what is one of your favorite trips you have taken?
One of the best trips I have ever taken was when I was in grad school and I spent eight weeks in St. Petersburg, Russia studying the Russian language on a FLAS Fellowship at St. Petersburg State University. I roamed the city with other students from around the world also studying Russian, going to museums, seeing shows, going to clubs, banyas, and soccer games, hanging out in the dorms, taking side trips to Novgorod and Petrozavodsk, and making great friends. It was one of the best summers of my life.
If you work in the non-profit, government, or private sector, what advice would you give to students considering jobs in those sectors?
If you cannot get the job you want, get something out of the job you've got - and use it to sell yourself for a more desirable position later: learning new skills and becoming proficient with new software and operating systems, following oral and written procedures and instructions, explaining complex ideas in simple terms to others, creating standard operating procedures, taking part in advisory committees, helping train new employees, providing services to diverse clients in stressful situations, working as a team for a single purpose. These are all experiences I gained at Starbucks, my first job out of graduate school.
---