June 30, 2022
June 2022 CSEEES FLAS Alumni Profile: Paul DeBell
Image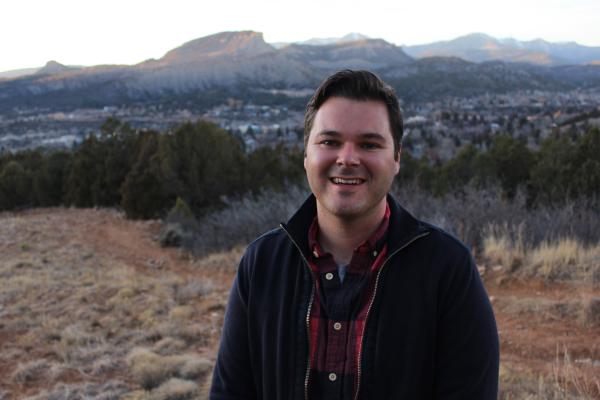 Description
Paul DeBell, PhD in Political Science, Class of 2016
Academic Year 2009-2010 FLAS Fellowship Recipient for Advanced Russian
Where do you work and what is your current position? 
As of July 1, I'll be Associate Professor of Political Science at Fort Lewis College, Colorado's public liberal arts college.
Tell us how you got there. 
I got this job on the political science academic job market during my last year of study at Ohio State, and started as faculty just a few weeks after graduating OSU.
How has your CSEES FLAS helped you throughout your post-graduate life? 
My time at Ohio State has been essential to success in my current role, and the breadth of my OSU education and rigor of my methodological training has helped enormously in working with students and colleagues on a wide range of exciting projects. My time in the CSEES community and support from the FLAS program provided particularly useful training in Russian language and culture that has given me a greater capacity to speak to important world affairs in the classroom, in my scholarship, as well as in the public sphere.
If you work in academia, what advice would you give to current and prospective PhD students?
My advice for a graduate student hoping to become faculty is to reach out to faculty with the types of position that you would most like to ask them how they got there. Use conference panels, faculty from undergrad, and any other types of personal and professional networks to identify people in the sorts of roles you'd most like to occupy, and ask broad questions about the skills, training, and capabilities they are most thankful they have. Graduate programs typically emphasize the scholarship aspect of being faculty, and that is obviously critical. That said, even a research appointment at an "R1" is going to involve an enormous amount of administrative, financial, and organizational work, and faculty at a teaching-focused institution will need to continuously evolve their pedagogical expertise, curriculum development, mentoring, community outreach, etc. I always knew that I wanted to be faculty at a liberal arts college, but I wish I'd talked to more people in that role. I think that would have helped me stress less about certain aspects of my graduate career while also making space to start developing other capacities and experiences that would help in this actual role.  
---