September 13, 2021
Theatre Modules Highlight the Role of the Arts in Society
Image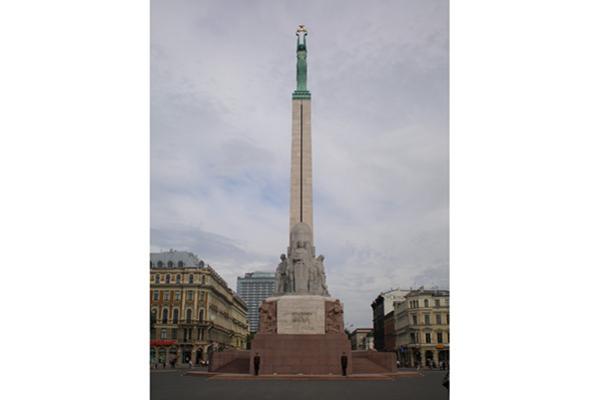 Description
The Center for Slavic, East European and Eurasian Studies (CSEEES) at The Ohio State University partnered with two faculty members from the Department of Theatre at Ohio State Lima, Professors Maria Ignatieva and Dan Matthews, to create online modules to teach the public about the significant role that the arts and cultural institutions have had in the Baltics and Central Europe, helping to preserve traditions and national identity during turbulent centuries.
Professor Ignatieva, a specialist in Russian theatre history and contemporary Russian theatre, created the module "Baltic Tenacity: Survival and Preservation of the Baltic Cultures through the Years of the Russian Empire and Soviet Union". Built as a website and text-based resource, there is a section devoted to each of the three Baltic countries – Estonia, Latvia, and Lithuania. In each of these sections, Ignatieva gives an overview of the county's language, early history, geography, and culture, followed by detailed descriptions of key cultural, literary, and theatrical figures and movements in these countries in the past two centuries. Throughout, Ignatieva shows how the arts helped Estonians, Latvians, and Lithuanians to preserve their culture despite multiple occupations, and then played an important role in the subsequent push for independence from the Soviet Union in the late 1980s. As part of the module, knowledge check questions are integrated into the sections to guide users in their learning.
In "Czech and Slovak Theatrical Stage Design of the 20th Century", Professor Matthews similarly shows how the unique Czech and Slovakian love of theatre has been a key part of these two countries' cultures. A specialist in theatre design, Matthews created this video module to give viewers a basic understanding of the origins of the Czech and Slovak states before giving more detailed information on major theatres, playwrights, designers, and directors. The module finishes by covering the Velvet Revolution and the Velvet Divorce and how leading figures in the Czech and Slovak theatre world were instrumental in these two countries' successful independence movements.  
These modules are part of a series of eight modules that CSEEES has funded to date. Each module is meant to be a self-contained unit of instruction that K-12 students, K-12 teachers, undergraduate students, or other instructors can use either to educate themselves or to integrate into a unit that they are teaching. CSEEES will continue to make more in the future.
---