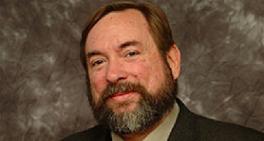 Professor Jill Bystydzienski was appointed director of the Center for Slavic and East European Studies (CSEES), effective Sept. 1, 2016. Bystydzienski came to Ohio State from the Iowa State University in 2006. From 2006-2015, Bystydzienski chaired the Department of Women's, Gender and Sexuality Studies.
Her current research focuses on those barriers that inhibit females from advancing in science, technology, engineering and mathematics (STEM) fields. Additionally, she has worked on women, gender and politics in international and global perspectives, including women's movements and political institutions in post-Soviet countries.
Over the course of her career, Bystydzienski has garnered extensive administrative experience, serving as
principal or co-principal investigator on three National Science Foundation grants and winning a Fulbright Research Fellowship in fall 2015 to study women's organizations that work to improve the status of women in STEM fields in Poland. Prior to joining CSEES as director, Bystydzienski served on CSEES' advisory council, Polish Studies Initiative Committee and reviewed applications to the MA program in Slavic and East European Studies.
Joe Brandesky, the Martha W. Farmer Endowed Professor of Theatre (Lima), served as director of CSEES from September 2015 to August 2016. Brandesky specializes in Russian and Czech theatre. He has curated or co-curated seven theatre design exhibits of artists such as Jaroslav Malina, Frantisek Troster and Boris Anisfeld, as well as Czech scene and costume design, Russian stage design and Czech puppet theatre. Currently, he is working on a series of international symposia on Czech productions and adaptations of Shakespeare that will culminate in a symposium in Columbus, Ohio in March 2017 and an exhibit at the Columbus Museum of Art.
Under Brandesky's leadership, CSEES collaborated with the Ohio State's Department of Political Science to submit a grant proposal to the Carnegie Corporation of New York; reinvigorated a partnership with Columbus North International School; and designed an adult education abroad program to be organized by the Polish Studies Initiative.
Please join CSEES in welcoming Jill Bystydzienki as director and thanking Joe Brandesky for his service and dedication to CSEES!
Next, read the Director's Notes to learn more about future plans and opportunities for CSEES. 
---