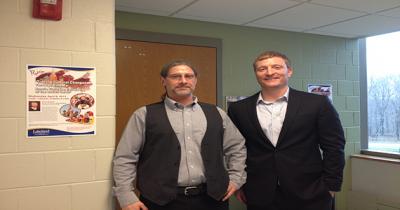 By Eileen Kunkler, assistant director, Center for Slavic and East European Studies
In March, Center for Slavic and East European Studies (CSEES) staff attended a Title VI project director's meeting in Washington, D.C. to learn about the absolute, competitive preference and invitational priorities that the U.S. Department of Education (ED) announced for the 2014-18 grant competition and to network with other grant recipients. For this cycle, one of two competitive preference priorities, for which applicants received extra points, was to propose significant and sustained collaborative activities with minority-serving institutions and/or community colleges. To answer this priority, CSEES has committed to delivering lectures at Central New Mexico Community College in Albuquerque, New Mexico; Howard University, a minority-serving institution in Washington, D.C.; Lakeland Community College in Cleveland, Ohio; and the University of Alaska Fairbanks Community and Technical College in Fairbanks, Alaska. Based on data presented at the workshop by ED staff, it was clear that responding to this priority was a key part of receiving funding. Of the 100 funded National Resource Center Title VI applicants, all proposed activities for this priority.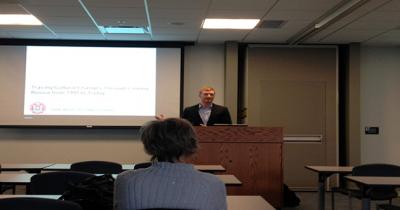 Throughout the spring, CSEES sponsored six guest lectures with its community college and minority-serving institution partners. At Central New Mexico Community College, CSEES worked with two faculty members from the University of New Mexico, Professor Emerita Natasha Kolchevska and Dr. Tanya Ivanova-Sullivan. Kolchevska spoke to students about Russian domestic politics and foreign policy on March 25, while Ivanova-Sullivan discussed how Russian society perceives itself and how many Russians view Americans on April 8. More than 60 students attended these lectures. Also on April 8, Dusty Wilmes from Ohio State's Department of Slavic and East European Languages and Cultures spoke at Lakeland Community College about contemporary Russian film. Audience members enthusiastically discussed the topic and Lakeland followed up the lecture with two film screenings the following week, showing Sergei Loznitsa's My Joy and Andrei Zviagintsev's The Return.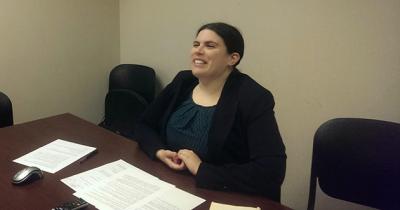 Dr. Mila Nazyrova and Dr. Ceilidh Orr gave video lectures as part of courses at Howard University with IT support from Ohio State's Center for Languages, Literatures and Cultures. As part of a humanities course focusing on tragedy and comedy, Nazyrova spoke on April 16 on humor and focus in the works of Mikhail Zoshchenko and Nikolai Gogol. On April 20, Orr discussed love and hate as they are portrayed in Mikhail Bulgakov's The Master and Margarita. At the University of Alaska Fairbanks Community and Technical College, Dr. Brian Kassof talked about the state of Russian media during the presidency of Vladimir Putin on April 21.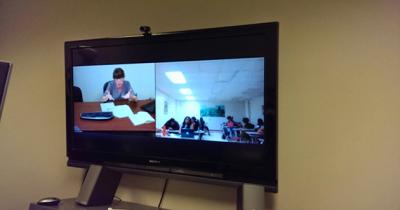 During the 2015-16 academic year, CSEES will continue to offer lectures at partner institutions as part of its continuing work to broaden East European and Eurasian content at the postsecondary level. Any faculty or graduate students that are interested in delivering a lecture should email Eileen Kunkler, CSEES assistant director, at kunkler.10@osu.edu.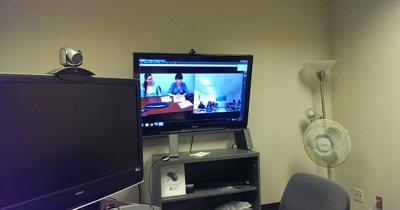 ---