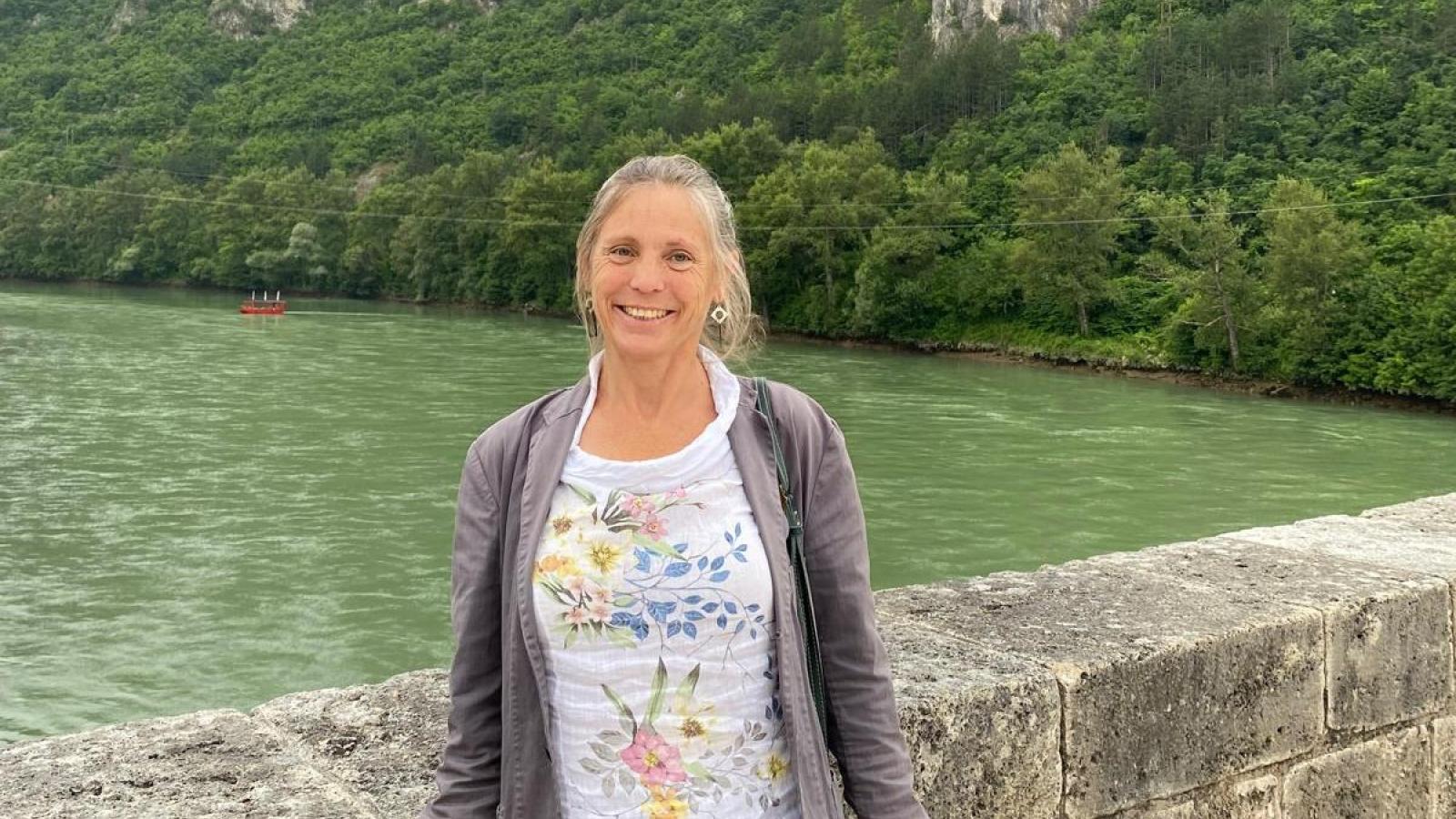 Welcome to a new semester! 
It's hard to believe the summer is over, but we're headed into academic year 2023-24 and we have a lot to share. If you haven't been getting our weekly newsletter, please sign up – by the time this posts the CSEEES Weekly will have a new name, and as always we will use it to share news and opportunities related to our Center, the university, and the field. 
This past year our Center awarded fellowships and grants to students and faculty, facilitated travel to the region and brought guests from all over the globe to Ohio State, and continued to serve as a resource for the public as well as for scholars, students, and K-14 educators who want to know more about the Slavic, East European and Eurasian world.  
As director, I have been honored to work with excellent staff at the Office of International Affairs to offer programming and maintain a high level of service to our constituents. The war in Ukraine continues to affect our profession, and we are ready to share knowledge as we work toward a better, or at least better educated, world.  
Highlights from the spring include graduations—four students received their M.A. degrees in SEEES—and international exchanges. The Slovene Research Initiative (SRI) brought intercultural education specialist Marijanca Ajša Vižintin, geologist Matija Zorn and historian Oto Luthar to Columbus and sent two Ohio State scholars, Maria Ignatieva and Sunnie Rucker-Chang, to Ljubljana. The Serbian Educational Alliance (SEA), with substantial support from Ohio State's Mershon Center for International Security Studies and College of Arts and Sciences, took Ohio State and U of Belgrade students and faculty to the Western Balkans, where in June the pilot "Serious Games and World Politics" summer school was held in Mokra Gora. 
In spring our campus hosted the Midwest Slavic Conference for the twentieth year in a row. The theme, displacement and diaspora, brought 130 students and scholars together in Columbus in late March, including international guests from England, Serbia and Slovenia. Staff excelled as always in supporting our guests. Indeed, in May CSEEES Outreach Coordinator Alicia Baca was honored with the Association of Staff and Faculty Women's 2023 Mary Ann Williams Leadership Award for her work educating, mentoring and supporting diverse cohorts in the various programs she runs. Among other innovations, Baca designed and implemented a plan to allow for other attendees and community members to sponsor students' attendance at the Midwest Slavic Conference. Thanks to her, this past year a much larger number of students were able to access the professional development and networking opportunities at the conference. 
Study abroad is again an option for our students, and we hope to see applicants for spring and summer 2024 for new programs in Belgrade and the Baltics as well as Budapest. This year's summer FLAS recipients used their fellowships to study Russian and Dari in far-flung places including Middlebury, VT, Kazakhstan, Kyrgyzstan and Tajikistan.  
This fall we will host films and guest lectures as well as the K-14 Global Fellowship Program on women's rights and issues around the world, and we welcome new M.A. students Luke Bendick and Liam Martin, who along with their fellow FLAS recipients on both graduate and undergraduate levels will be studying with us at Ohio State. Please stay in touch with us this academic year and contact us with any questions or requests. 
With all best wishes, 
Angela Brintlinger